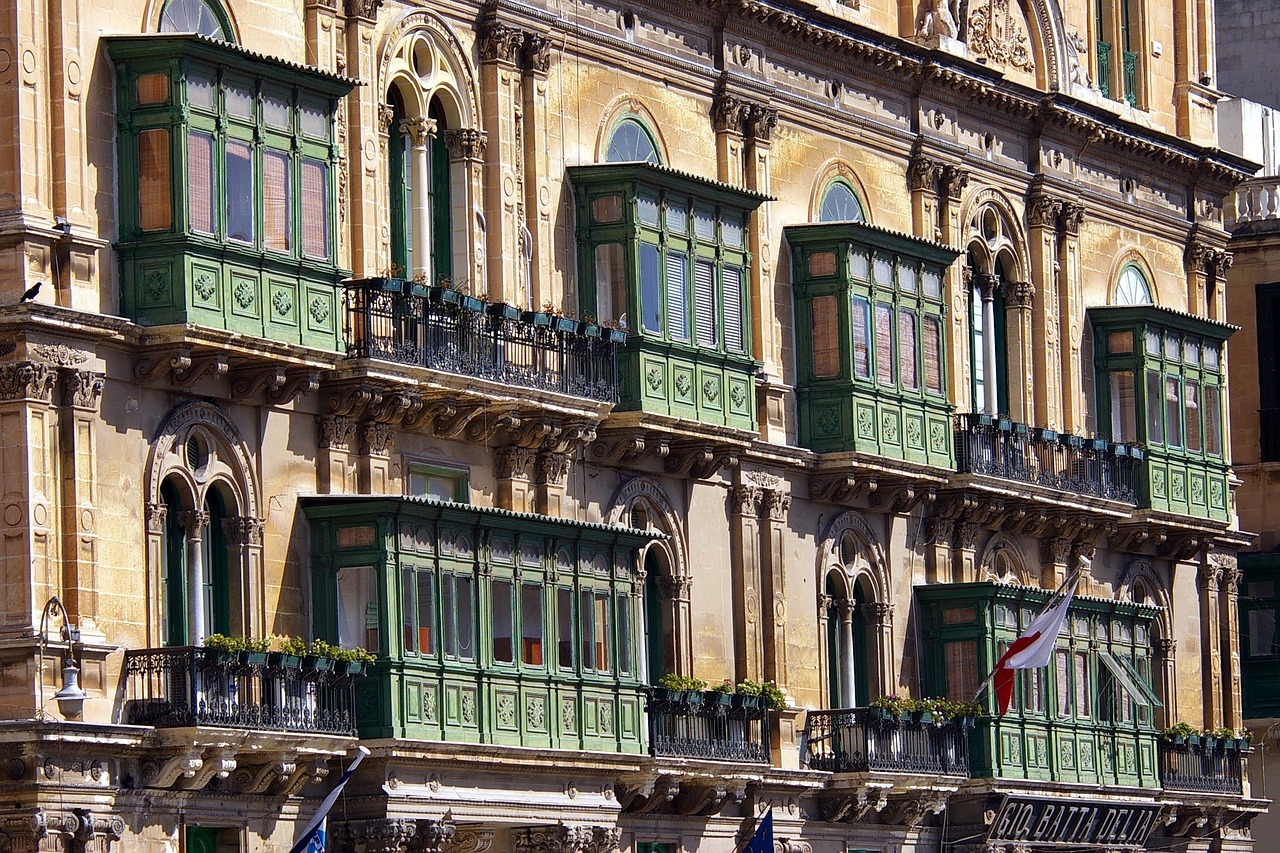 Things locals love to do in Malta
Malta is a tiny island in the Mediterranean sea, just south of Sicily. 
Due to its strategic position in between Europe and Africa, it has retained many traces of numerous cultures that ruled the island over the past two millennia or so. 
However, history aside, one can also find some stunning areas in nature and a nightlife that is to-die-for. 
That means tourists will have a plethora of things to do in Malta.
Things to do Outdoors
It may seem hard to believe, but this small island is not only known for its nightlife and history, but if you look hard enough, you will find some hidden gems out there when it comes to outdoors things to do in Malta.
In this portion of this article, we shall discuss just that.
The "Top of the World"
Although Malta's overall terrain is predominantly flat, there are a number of high valleys, and hills which act as high points throughout the island.
It provides numerous stunning viewpoints. Top of the World in Gharghur is one such point. 
One such view is of the beginning of Victoria Lines. This is also known as the Great Wall of Malta. 
It is yet another fun thing to do in Malta for all the hikers out there.
Locals often enjoy taking beautiful walks along this 12-kilometre-long defensive line which was built along a cliff in the 19th century. 
This wall winds through several hills and villages, starting in Madliena and ending at Rabat.
From these lines, one can get a bird's eye view of Bahar ic-Caghaq along the Maghtab plain to St Paul's Bay and the north-eastern coast below. 
Amazingly, you might even be able to see Sicily on the horizon on a clear day.
On top of that, this is an easy trek. One which is suitable for children or elderly. 
There are also a number of benches so you can take regular breaks if needed.
Buskett Gardens
Buskett Garden in Dingli is one of the very few woodland areas in Malta. 
It is one of the top famous things to do in Malta for local residents and tourists as it is a gorgeous recreational park and a perfect place for long walks across many different pathways, as well as peaceful picnics.
These lush Gardens were planted by the Knights of Malta who used them as a hunting ground alongside Verdala Palace. 
Thankfully, today, the gardens have remained relatively untouched as they are protected by the Maltese Government. 
That is, they are being considered an ecological site which home several endemic and rare flora and fauna. 
The gardens are also home to several different types of trees such as cacti, orange trees, Mediterranean pine, and so on. The garden also has vineyards, olive and lemon trees.
Visit Marsaxlokk
The fishing village known as Marsaxlokk is basically the largest fishing harbour of Malta since antiquity. 
In fact, today, the fish sold in the Marsaxlokk open-air market, as well as most of that which is sold on the islands is caught by fishermen which come from this village. 
This village is a popular place for peaceful walks around the coast and harbour, especially in Summer.
It also harbours some of the most spectacular sites of the vibrant and colourful traditional maltese luzzu boats. 
This is a staple within Maltese culture, and can provide the spectacular thing to do in Malta. This is a peaceful boat trip along the Harbour. 
Jeep Safari through Gozo
Journeying through Gozo via Jeep Safari  is the best way to discover the islands' many hidden gems when going through different country roads, villages, and valleys. 
Conveniently, accommodation picks you up from wherever you please to the Ferry, and then the journey of things to do in Malta begins
Entertainment
As you will see below, regardless of where you live in Malta, tourists and locals will see that there is never a shortage of entertainment.

In fact, there is a seemingly never-ending list of things to do in Malta.
the Malta International Airshow
Another top event on your list of things to do in Malta is this popular airshow which returns to the island each year.
It is an international event which features planes of all shapes and sizes.
Held at the Malta International Airport, and organised by the Malta Aviation Society, the Malta International Air Show has a reputation as one of Malta's top family events. One of the most spectacular things to do in Malta.
Experience Malta's nightlife in Strait Street, Valletta
This is the centre when it comes to nightlife in Valletta.

Strait street, otherwise known as Strada Stretta used to be the red light district until the mid-sixties, for sailors and ship workers due to its close proximity to the Harbour.

The famous street in Valletta stretched from St Lucia Street to St Nicholas Street.
It was characterised by numerous bars, restaurants, music halls. This is a great thing to add to the list of things to do in Malta
However, this is not an area for youngsters. Strait street provides more things to do in Malta, as it is a hang out area for the Maltese adult generation. 
Watch a Local Football Match
This is a well-loved activity by the Maltese who take pride in the fact that Malta has one of the oldest established football associations in the world.
One can still see the roots of the names of the local teams such as St George's, St Patrick's, Hibernians and Sliema Wanderers which are reflected in the fact that this sport was introduced in Malta by the British.
In fact, this sport has taken off, and provides one with another relaxing thing in one's list of things to do in Malta.
Paceville
Paceville is an area in the heart of St. Julian's which is known as Malta's centre when it comes to clubbing, and nightlife.
This is evident when taking into consideration the large variety of bars and nightclubs scattered in the area. 
However, Paceville has much more to offer the locals and tourists alike.
You can find Malta's largest cinema complex, a shopping complex, a bowling arena, as well as a number of hotels and a small man-made beach at St. George's Bay. These are great additions on your list of things to do in Malta.
Malta Classics Grand Prix
The Malta Classic Grand Prix is an event which is loved by drivers and spectators alike as some of the world's most prestigious classic cars are showcased against. 
This takes place in the historic backdrop of St Peter's Square in Mdina.
The iconic classic cars which take park come from all over from international locales. 
These have included a 1964 Porsche 356 Coupe, 1965 ISO Bizzarrini A3C, a 1937 pre-war Delahaye among many other famous rides.
The first day of the Malta Classic event opens with the Thomas Smith Hill Climb. 
This is a pure adrenaline rush of cars racing along the beautiful hills in Malta.
Day two consists of the Malta Classic Concours d'Elegance event by Mdina Glass. 
This is where the audience gets to enjoy and celebrate the beauty of classic cars as a number of car collectors are invited to unveil automotive gems in the city of Mdina.
Day three is composed of a challenging car race outside the fortified walls of Mdina. 
They have to go through a series of tight bends through the valley of vineyards and hills outside Mdina. 
Day three comes to a close with timed drives to determine the starting order of Sunday's grid.
Day four is the day in which the real racing begins, in order to bring out the very best performances.
This day comes to a close as the Malta Classic Grand Prix with an awards ceremony for participating drivers on Sunday evening. 
Definitely one of our favourite things to do in Malta.
A Ghost Tour in Valletta
Valletta, was built by the Knights of St. John more than 400 years ago. It is a historic bustling city filled with all kinds of activities during the morning and afternoon.
The question is, what happens at night, when the places close? 

When the darkness reaches this city, it turns into a maze of dimly-lit streets.
This is not a surprise when taking into consideration all the tragic events Valletta has witnessed over the years. 
These include murders, executions, plots and so on, which have definitely contributed to the possibility of having earthbound spirits attach themselves to historical places.
Yet another one of those more fascinating things to do in Malta.
Glass Blowing
The Ta' Qali Crafts Village provides a large variety of different kinds of crafts created by local experts.
This place also provides a unique experience. In that you can watch the craftsmen forming glass, visit the goldsmiths filigree, and have the unique opportunity to look at several beautiful sculptures and laces which also take shape there.
History
Malta has quickly become one of the historical capitals of the world, according to UNESCO. We are certain that every local can attest to this fact, and tourists will quickly realize this as well. 
In this section of this article, we shall discuss this aspect of the maltese islands, while also making reference to things to do in Malta.
Ancient Freestanding Temples
These are world-renowned, and known as some of the oldest freestanding structures in the World. 
One can see many locals who frequently visit them on Sunday mornings. 
These should be added to any tourist's list of things to do in Malta. As they will help them take in the rays of the sun and the breathtaking nature. 
the Catacombs in Rabat
Rabat is a place where you can find the oldest Roman underground cemetery in Malta.
Just like the famous Hypogeum, St. Paul's catacombs are an underground burial site which date back as far as 7th Century AD.
This site is connected to the tale of St. Paul's shipwreck.
The islanders believe that it was the Apostle known as  Paul who brought Christianity to the island and Malta was one of the first Roman colonies to convert as a result.
Visit Ħal Saflieni Hypogeum
Without a doubt, the Ħal Saflieni Hypogeum is one of the most fascinating things to visit in the maltese islands. 
Dating back to about 4000BC, this is a hidden underground maze of burial chambers carved in stone, and encompassing three different levels.
In these three levels, you'll discover numerous amazing artefacts, like wall paintings and carvings that are similar to those found in the Maltese Megalithic temples.
 You will also find beautifully adorned pottery items, buttons made of shells, stone beads and so on.
This should definitely be on the top of your list of things to do in Malta. 
Local Wines 
Malta may not be an obvious destination for wine tasting in Europe. 
Even the most adventuresome wine drinkers have probably never tasted a Maltese wine. 
How could they? The Maltese themselves drink almost all that their wineries produce.  
However, due to the Mediterranean climate, and rich soil, it is quickly becoming one of Europe's most promising emerging wine regions. 
This means one thing, more things to do in Malta for tourists and locals alike.
There are two main types of wine that are popular in the maltese islands. 
The first popular option a wine connoisseur would opt for is Syrah. 
This complex Maltese red has the rich  smell of leather, but it is anything but strong.
The palate possesses a depth of mouth-watering fruity taste of raspberry and blackcurrant which is simple to-die-for. 
In fact, the wine won a silver medal at the Syrah du Monde, a competition organised in France's Rhône valley. 
It also landed a bronze at the 2018 International Wine Challenge in London which is an exceptional feat.
More recently, Gellewza has become a signature wine in Malta.
This is composed of a red grape that delivers hints of prune and cherry. 
It is often much more closely related to rosé rather than to red wine. 
This is a wonderful option to add to the list of things to do in Malta. 
Book a Room with us 
It is safe to say that there are a number of fun things to do in Malta. 
Whether you are inspired by the locals' favourite attractions or you would like to pave your own path. 
The first step to making that a reality, is booking a top-of-the-line accommodation which will see that all your needs are met while you are going through your things to do in Malta.
Book a room at Blubay Apartments in Sliema, Malta to have a truly pleasant experience, together with a friendly service.
Seeing as our hotel is in Sliema, Malta, would you like to learn more about Sliema? If so click here to learn all you need to know about Sliema, Malta.