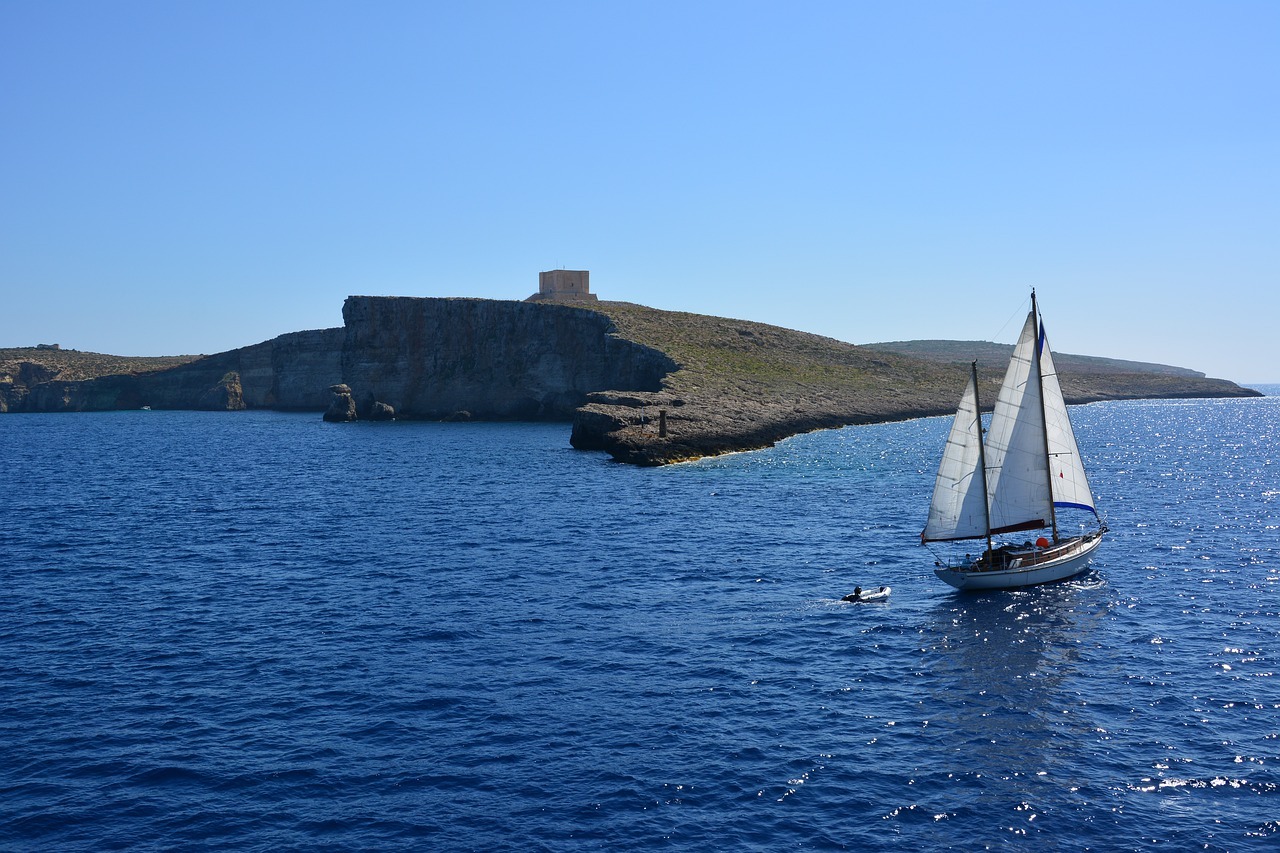 The small island country of Malta has so much to offer visitors in terms of culture and history.
The country consists of five islands. Malta is the largest of the islands, followed by Gozo, Comino and the uninhabited islets of Cominotto and Filfla.
These islands might be super small but they are brimming with fun things to do and places to explore on your Holidays in Malta.
Historical attractions in Malta
This article is of particular interest to all the history buffs out there who want to go on a journey through time, and experience all the history that Malta has to offer. This will help you decide on your list of things to do on your Holidays in Malta
Popular Historical outposts in Malta
Fort St. Elmo 
Constructed by the Order of St John in 1552, the star-shaped fort a vital role in the Great Siege of 1565 against the Turks. 
This is the reason that fort was built in such a strategic location. In order to combat Ottoman attacks.
Tourists who are looking to enjoy their holidays in Malta can now enjoy the panoramic views of the harbours and the surrounding towns and villages from this fort. The fort is also home to the National War Museum which houses a fascinating collection of artifacts that go back to prehistoric times.
In June 1940, during the British rule, Malta became involved in the conflict of World War II. During this time, Fort St Elmo suffered the first aerial bombardment on the islands. 
Luckily, the fort was modified to accommodate the requirements of war. Right on the day when 
Fort St. Angelo
Fort St Angelo also played a crucial role in the Great Siege. 
During that time, whoever gained control of Fort St Angelo could effectively rule Malta. 
Identifying this important fact, the knights decided to remodel the castle that was there, which was dated back to Norman times. 
They constructed a series of artillery platforms which brought about the introduction of the bastioned system of defence to Malta.
Today, Fort St Angelo offers stunning panoramic views of the Grand Harbour and its surrounding fortified towns. 
This is a perfect way to spend your holidays in Malta.
Three Cities of Cottonera, Malta 
Another interesting way to spend some of your holidays in Malta is by visiting these three fortified cities built in very close proximity to each other around the Grand Harbour.
Birgu
Birgu, otherwise known as Citta' Vittoriosa or Victorious City was the headquarters of the knights of St. John. It was awarded the title of victorious city after successfully withstanding the brutal attacks of the Ottoman invaders during the Great Siege.
This city served as the ancient capital city of Malta between 1530 and 1571, (before Valletta was built) most of the palaces, churches and auberges predate those of the capital Valletta. Hence, Birgu has become a spectacular showcase of Maltese tradition. 
A place of such history as Birgu has a number of artifacts which are definitely worth a visit during one's holidays in Malta.
These include three early 18th century gates. 
They are known as the Advanced Gate (also known as Gate of Aragon), the Couvre Porte, and the Gate of Provence, which is also referred to as the Main Gate. Amazingly, this old architecture remains untouched.
Being that Birgu was also Malta's first maritime town, the Malta Maritime Museum is located there. It is home to a number of exhibits. 
These include model ships, maps, paintings, anchors, weapons, traditional Maltese boats, and so on, which one would do well to visit during their holidays in Malta.
You also have the opportunity to experience a number of tiny elegant restaurants, wine bars as well as the Birgu waterfront, which have brought this city back to life. 
This gives you the chance to wind down, admiring the luxurious yachts parked inside Birgu's Grand Harbour Marina with a glass of wine in your hand, at the water's edge. Perfect way to spend your holidays in Malta. 
Bormla
Bormla, also known as Cospicua or Citta' Cospicua Architecture-wise, is an incredibly interesting place to walk around in. 
The city is surrounded by grand fortified walls as well as a number of beautiful gates and bastions. 
These make up the Santa Margarita Lines and the Cottonera Lines, which are a must see during your holidays in Malta.
Throughout history, it was known for its dockyard, which was built by the Knights of St. John in 1776. The British also made extensive use of the dockyard during the First and Second World War.
Hence, this is a very fitting place for the War Memorial. This consists of a monument depicting the immaculate conception, which was built to commemorate the triumph over war.
Recently, the newly renovated dock known as Dock 1 also makes for a nice walk. It is also linked by a steel bridge, leading to another one of the three cities, Senglea. 
This is a great way to spend your holidays in Malta.
Isla
Isla, otherwise known as Senglea, is the smallest, but most densely populated locality in Europe. The harbour's shipbuilding docks made it the most prosperous of the Three Cities in the 18th century.
It was later used as a Navy base during the British occupation who extended the Knights' shipyard to the other side of the city.
However the presence of the naval dockyard ultimately contributed to Senglea's destruction. 
This is because, during World War II, the naval dockyard was one of the main targets of bomber attacks and, as a result, Senglea suffered terribly. 
So much so that it is safe to say that with the explosion of HMS Illustrious destroying most of its buildings, WWII changed Senglea.
'Gnien il-Gardjola' (The look-out garden) stands at the edge of Senglea Point, giving you a magnificent view of Valletta as it watches over the Grand Harbour and the nearby dockyard. This makes for a fabulous area to spend during your holidays in Malta.
Ancient Temples
There are also various temples left from the ancient world to experience when spending your holidays in Malta.
Interestingly, scientists believe that some of these temples were erected around one thousand years before the construction of the most famous pyramids in the world. 
In fact, they are  believed to be the oldest free-standing monuments in the world.
Hagar Qim 
First excavated in 1839, the remains of this UNESCO World Heritage Site are dated between 3600 – 3200 BC. Otherwise known as the neolithic era.
Hagar Qim is an interesting site consisting of 2 large temples. Otherwise known as the Hagar Qim Temples, and the Mnajdra Temples (see below).
The Hagar Qim temple complex is made up of a series of C-shaped rooms, along with a corridor down the middle. In the temple, animals were sacrificed as numerous bones of animals were found stored inside a hole in the ground.
Various artefacts were also found on site, such as small clay figurines, one of which resembles a woman's body, including hips, chest and head. 
This suggests that the structures were probably shrines created for the worship mother earth as well as for fertility rituals.
Mnajdra
This temple is located about 500m away from Ħaġar Qim Temples. The Mnajdra temple is also included in the UNESCO World Heritage List.
The temple complex consists of three structures from different prehistoric periods, with the oldest one possibly having over 5500 years. 
These are truly extraordinary sites to see, and a perfect way to spend your time during your holidays in Malta.
Hal-Saflieni Hypogeum
The Ħal Saflieni Hypogeum is an underground prehistoric burial site calculated to have around 7,000 persons buried there. 
This site was first discovered in 1902 during construction works, and then excavated by Fr Emmanuel Magri between 1903 and 1906. 
The complex was used over a span of many centuries, with the earliest remains dating back to about 4000 BC. Interestingly, it is the only known underground structure of the Bronze Age with three levels underneath each other.
This burial site is comprised of an underground network corridors and alcoves carved into soft Globigerina limestone. 
Beaches in Malta
We will also discuss another popular activity to think about when deciding on what to do on your holidays in Malta. Being an island, Malta is known for its beaches.
Gnejna Bay
Very few bays are as clear, and unspoiled as Gnejna Bay. This opens up several fantastic snorkelling avenues.
This is a rare gem which is, by far one of the most inaccessible ones on the island. The problem of accessibility also extends to the transport networks, as you will only go so far with the busses.
This makes it not very popular with tourists, except for those more adventurous ones that happen to be spending their holidays in Malta. 
This is because, Ġnejna is known mostly for being surrounded by clay slopes and limestone cliffs.
Paradise Bay
It is safe to say that this beach is justified in its name. Paradise Bay is arguably one of the most attractive beaches in Malta.
Although it is mainly a sandy beach, it is surrounded by caves and rocky inlets, making for some great snorkelling opportunities if you care to venture outside the safety/jellyfish nets surrounding this bay.
It's very safe to swim here, and the sandy bank offers a gentle slope into the water and the sea is rarely very rough due to the bay's geography. 
If you're feeling adventurous rent a kayak from here and explore the surrounding coastline, it really is a beautiful area with lots to discover during your holidays in Malta.
Blue Lagoon
There is no doubt that the biggest attraction that brings people to Malta is Comino, more specifically, Blue Lagoon.
This is because it provides one of the most spectacular sights of the Maltese archipelago that one can find.
You can get to the Blue Lagoon in different ways, depending on where you are situated. 
The most common way is taking the bus to Cirkewwa and then getting the ferry which conveniently usually runs every 30 minutes.
The second option would be that of taking a boat excursion departing from Sliema, St Julians or Bugibba. 
The third option is obviously the most convenient. That is, hiring a luxury private boat, spending your holidays in Malta in style.
St. Peter's Pool
St. Peter's Pool is located closely to Marsaxlokk at the tip of Delimara Point in Malta.
Comprised of a crystal clear with sea with a stunning light green colour, this area offers a plethora of opportunities for snorkeling. 
The flat rocky surfaces around the pool provide the ideal opportunity for sunbathing while the high rocks will shield you from the strong rays of the sun. 
There are also adders available for access to the sea, along with the added option of diving into the waters for the more adventurous swimmers out there.
This means that this is a great place to visit during your holidays in Malta.
The only downfall is that there is no public transport that goes directly to St Peter's Pool. 
Hence, that leaves you with three options: walk the rest of the way, pay for a taxi or take a boat from Marsaxlokk to St Peter's Pool. 
The third option is a fairly simple one as there are also some tour operators that can organise boat trips from Marsaxlokk to St Peter's Pool.
Book a room at our Hotel in Malta
It is safe to say that regardless of your interests, be it history or outdoor activities, Malta has something to offer everyone. 
So come over to Malta and book a room with us at ST Hotels, to have up to five different accommodation options to choose from.
Interested in learning further about the activities one can do in Malta? Then read our article.