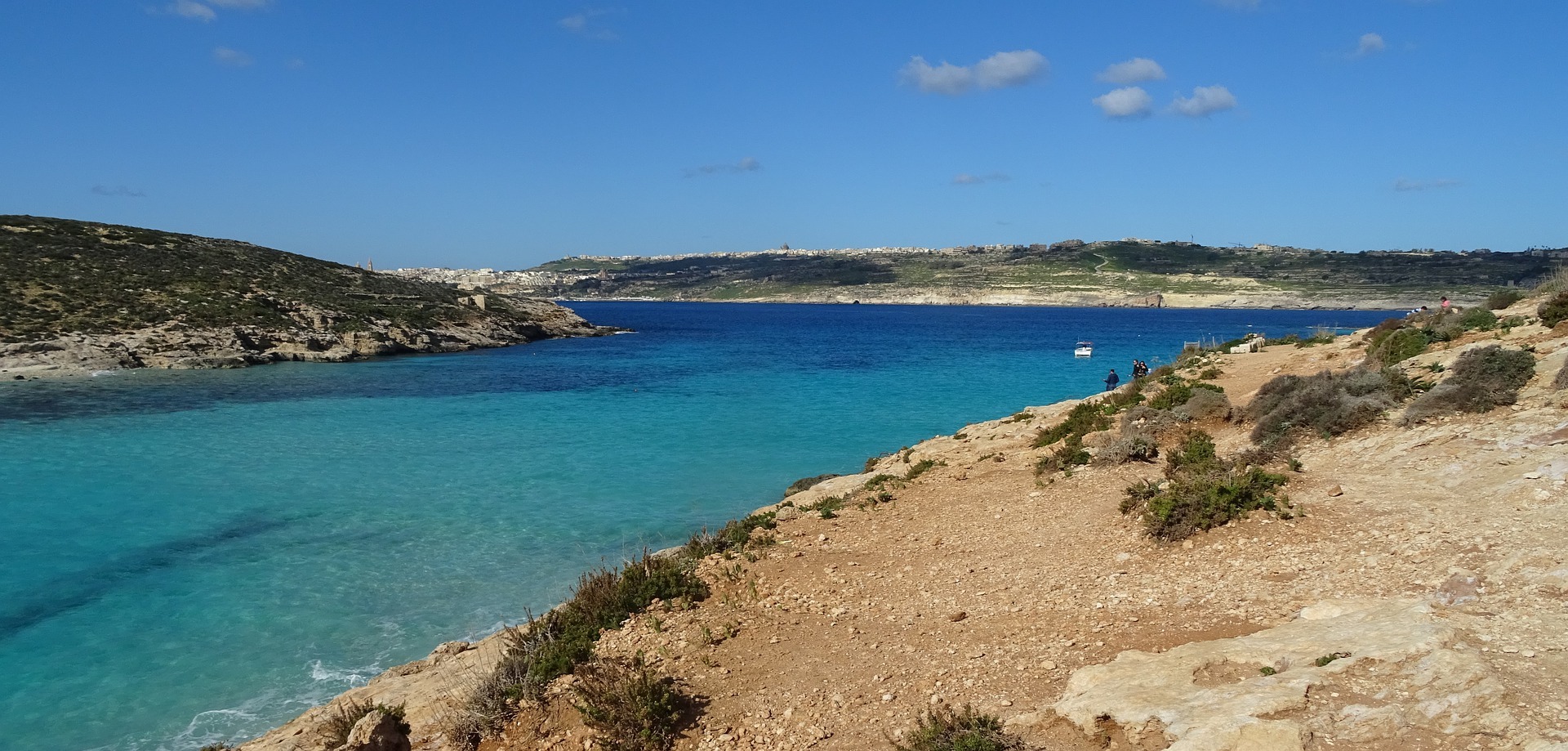 There are a lot of beaches across the 136 kilometres of Maltese shoreline. If you are a beach lover, you will be spoilt with all the choices the archipelago has to offer. In this piece, we have highlighted the three best beaches in Malta. But, before we get to that, let's give you some tips that will help you get the best beach experience in Malta. 
Things To Consider While Visiting Malta Beaches 
Malta is located in the subtropical region, so you can expect an abundance of sunlight. While we all love getting some into our skins, too much sun exposure can severely damage our skin. So, use sunblock while sunbathing to stay safe from UV radiation. 

Stay within the defined swimming zone of the bay. Going beyond the safety line will be incredibly dangerous as lifeguards will not be able to spot you and the current will be stronger. 

The water temperature remains moderate throughout the year. Still, it would be wise to pack a wetsuit for winter visits. 

Good luck finding a sunbathing spot if you don't go early in the summer. The beaches are jam-packed in summer, so you should plan to get to the beach before 9 AM. 

Look out for flag indicators to know about the current situations. No matter how good of a swimmer you are, don't take your chances swimming against undercurrents. 

You don't need to pay the parking attendants. If they keep on bothering you for a tip, you can file valid complaints against them to local authorities. 

Nudity is strictly prohibited by Maltese law. It is also a social taboo in the country. So, please be respectful of the local laws and customs. 
Now, let's move on to our selection of Malta's top three beaches. 
Best Beaches In Malta
Melleiha Bay (Ghadira Beach)
Mellieha Bay is the largest stretch of sand you will find on the Maltese coastline. It's very accessible through public transportation. This is not the beach for you, however, if you want a secluded experience. Mellieha Bay is always buzzing and you won't see it much empty during off-seasons as well. 
Paradise Bay
According to most travellers, Paradise Bay is the best beach in the Northern part of Malta. A set of steps will take you to this picturesque, small beach. It's tucked within a natural inlet, surrounded by a rocky barrier. This is one of the most popular scuba diving spots in the country. But, it's fairly isolated and offers a much serene experience compared to most Maltese beaches. 
Ghajn Tuffieha
Ghajn Tuffieha strikes the right balance between modern amenities and the rawness of nature. Its golden spread of sand combined with the pristine Mediterrenean water create an irresistible charm. You can hire sunshades, umbrellas for hire and get refreshments from nearby kiosks. The beach boasts a Blue Flag certification for its exemplary environmental management.