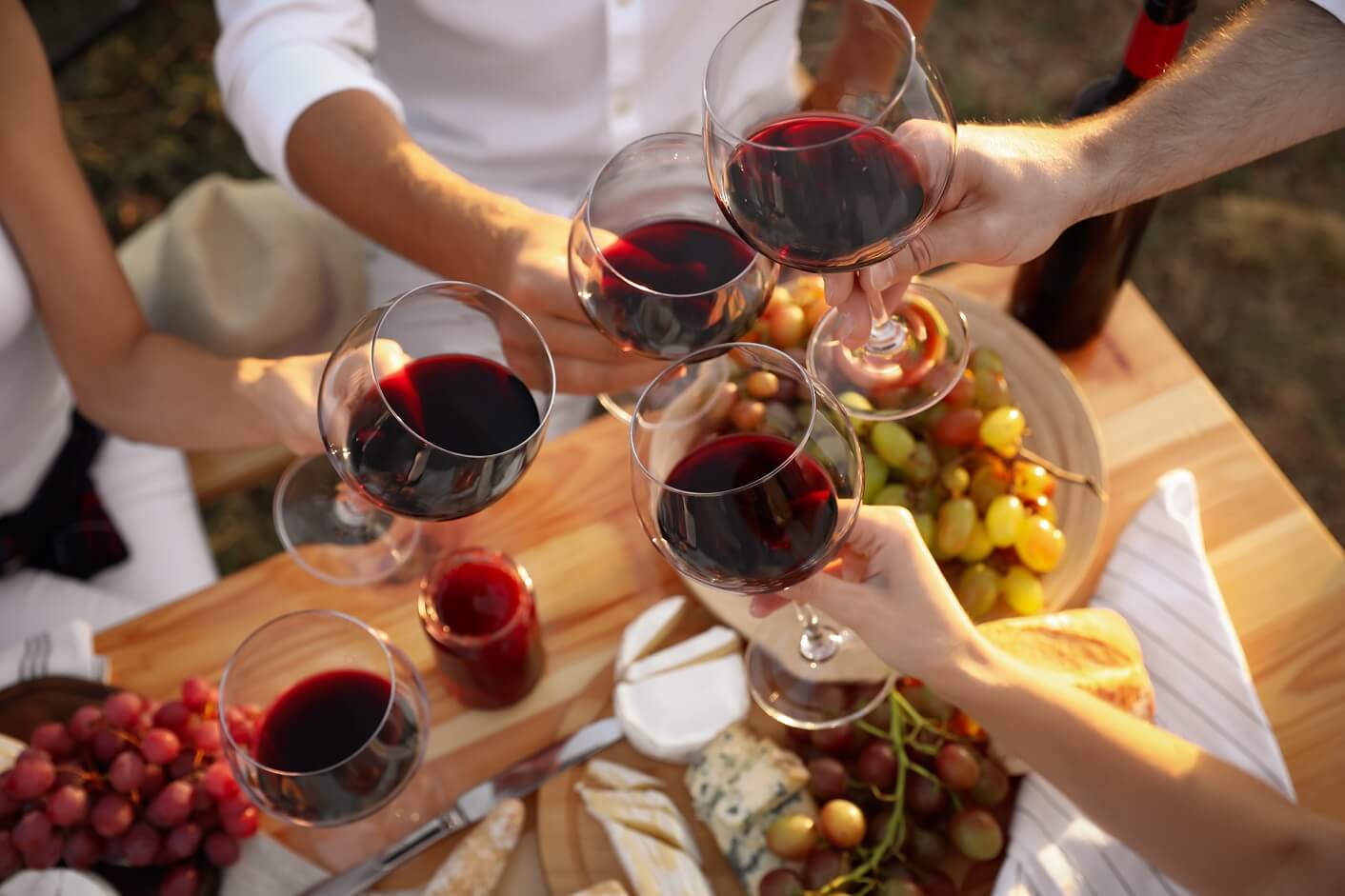 The Mediterranean region produces some of the world's best wines—and the Maltese islands are no exception! Whether it's red or white, you'll find a great variety of wines during your stay in Malta. 
If you're looking to sample some of the island's finest wines, then you must dedicate some time to visit one, or more of Malta's best vineyards. Many of them offer tours, tastings, and other activities for visitors to enjoy—and will make for an unforgettable experience during your holiday in Malta. 
So, if you're after a lovely day out, surrounded by stunning scenery and immersed in the production and tasting of delicious wines, you're in the right place! In this blog, we'll be going through some of the top wineries and vineyards in Malta and Gozo for you to choose from. 
#1: Ta' Betta
Ta' Betta offers a small and exclusive venue, with a terrace overlooking some of the best views of Malta. Situated in Siggiewi, Ta' Betta hosts exclusive wine-tasting and wine appreciation events by appointment only, targeted at those who are passionate about wine and would love to learn more about the art of wine making. 
#2: Marsovin
Marsovin is a household name with many locals and foreigners alike—with five private estates in Malta and Gozo open for visitors to sample their premium wines in a charming setting.
#3: Delicata
With roots going back to the year 1907, Delicata is one of Malta's best-known names in the winemaking industry—and for good reason. The award-winning winery offers wine tasting sessions, where you can savour five boutique DOC Malta, DOC Gozo, and IGT Maltese Islands wines, produced by Delicata. 
#4: Meridiana
Boasting stellar reviews from Hugh Johnson and Jancis Robinson, Meridiana's premium quality wines have secured Malta's name on the international wine scene. Using exclusively wine-grapes grown on Maltese soil, Meridiana currently offers a wide portfolio of ten wines, including Isis, Astarte and Fenici, which can be enjoyed when visiting the estate located beneath the imposing walls of Malta's old capital, Mdina.
#5: Markus Divinus
No trip to Malta is complete without a visit to Dingli, home to some of the island's most stunning scenery as well as Markus Divinus wine boutique. Using indigenous grape varieties, including Syrah, Merlot and Girgentina skins amongst others, this small winery marries the old and the new in its selection of wines reflecting the island's agricultural heritage. Don't miss out on 'Adon'!
#6: Ta' Mena 
Lose yourself in the Gozitan countryside at Ta' Mena Estate, nestled in between Victoria and Marsalforn Bay! The estate's wine tours allow you to sip on the vineyard's fruity and full-bodied wines, including Juel, named after one of the Gods linked to Gozo's Ggantija temples, as you nibble on some delicious food cultivated on the same grounds.
Explore Malta from one of our hotels
There's nothing like returning to the comfort of your hotel room after a long day out exploring. Located centrally and in well-served positions, staying at any of the five ST Hotels is a guarantee to make the most out of your stay on the island. 
Book your room now, or reach out to us for more information.