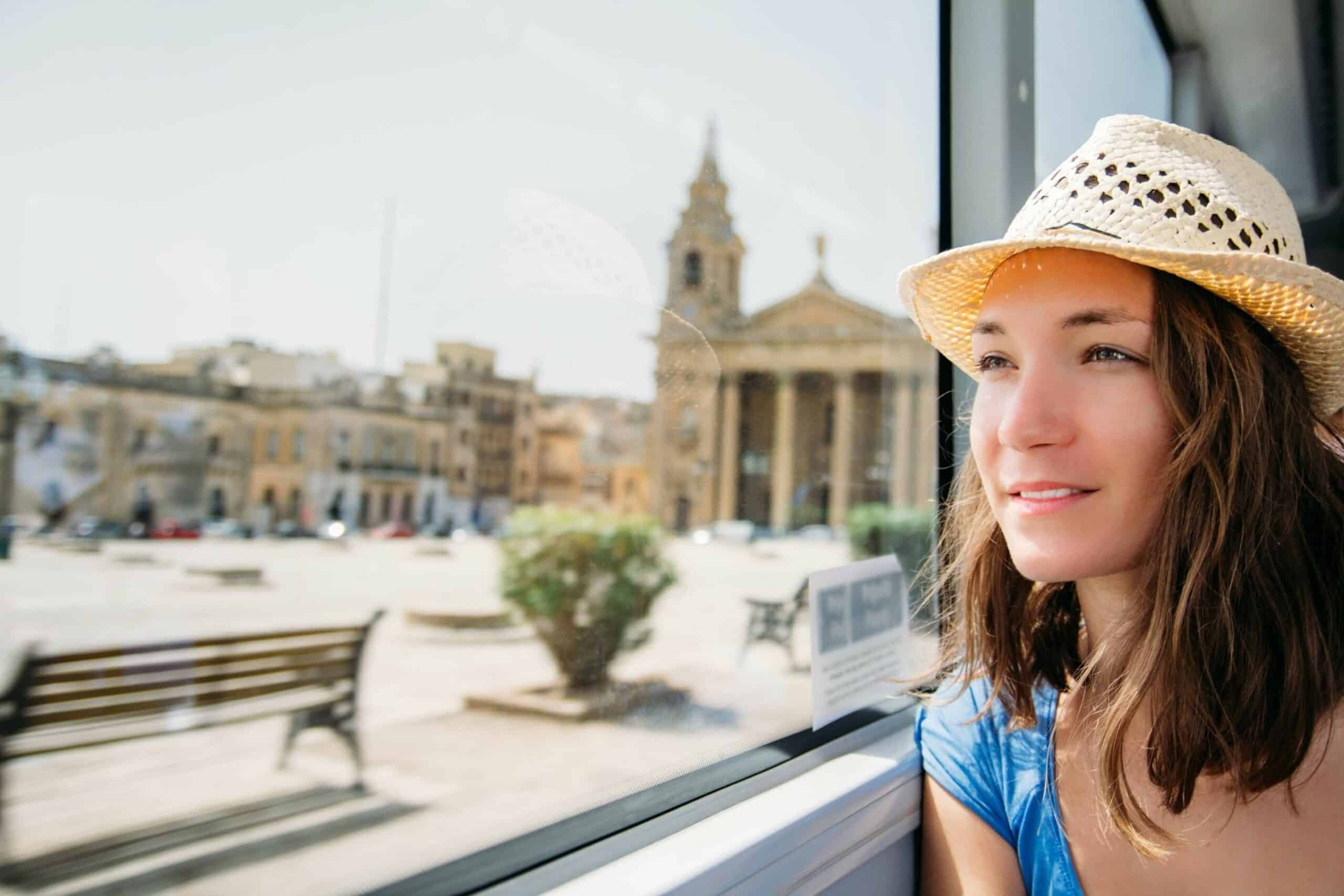 Malta is among the smallest countries in the world, which comes with one significant advantage. And that is, travelling around Malta is pretty easy, making exploring the island straightforward.
Whether you choose to hop from one bus or another or if you're looking for a private transport solution such as a taxi, Malta offers a choice of travel to suit every preference, need, and budget.
In this article, we've put together a quick guide to exploring the island using public and private means of transport. Remember to take notes, as this will make planning your upcoming trip easier! 
Malta Public Transport 
Malta's public transport is perhaps one of the most popular means of transportation among locals and tourists alike—consisting of bus routes that reach most of Malta's and Gozo's localities between 5:30 am and 11 pm. There's also a night service on Fridays, Saturdays, and public holidays, connecting travellers with the island's most vibrant localities, such as Paceville,  Valletta, and Bugibba. 
Each ticket costs €1.50 in the off-peak season, while in the summer months, the cost increases slightly to €2. Night service buses cost €3. All tickets are valid for two hours, including while interchanging service. There are several travel card solutions available. If you plan to use buses extensively while in Malta, this can be the best option for you, offering you more value for your money and reduced fares.
For more information, visit the Malta Public Transport website, where all the bus routes are available in Malta and Gozo. 
Taxis 
You'll find various taxi options operating in Malta. There's the official Malta taxi service, most commonly known as the white taxi service. There are many white taxi stands around the island, especially around the most popular tourist attractions and localities. These include the Malta International Airport, Valletta, Sliema, and St. Julians. 
If you can't spot one of these pick-up points, do not panic! Taxis can pick up passengers from anywhere around the island except bus stops. 
For more information, visit www.maltataxi.mt or email Malta Taxi at mtla@maltataxi.com.
Ferries 
Malta's incredible coasts make for a great holiday destination—but not only. Being an island offers another transport option in Malta, and that is by sea. Ferry rides can take you from point A to point B quickly and often can be a quick solution to avoid traffic, especially during rush hours. This while enjoying the fantastic sea views these rides have to offer. 
For these reasons, harbour cruises connecting Valletta to Sliema and to the Three Cities have steadily become a popular option with locals and visitors. Services run all year round and are available throughout most of the day. For further information, consult the Valletta Ferry Services website. 
Rent a car 
Despite the options above, there are many reasons you might prefer to rent a car while in Malta. Whether you do so throughout your entire stay or for a day or two, having a private vehicle can have its benefits. For instance, it's a great way to reach unexplored sights that might not be well-connected by other transport options.
Whichever the reason, there are some things you need to know before renting a car in Malta. Most importantly, driving in Malta is on the left, and all road signs are in both Maltese and English. You can drive in Malta using an international and a national driving licence. The average daily cost to rent a car is between €16 – €28.
You can use white parking spots at all times. However, green parking spots are reserved for residents. Blue parking places are available between 8 am to 6 pm. Parking on yellow lines, including double yellow lines, is strictly forbidden. So, make sure you steer away from them to avoid fines and to cause inconveniences to others.
Other transport options 
Alongside these travel solutions, there are other ways to travel around Malta. Naturally, you can walk. But you can also rent a scooter or a bike to cover longer distances. There are also many ride-hailing services, such as Bolt, eCabs and Uber. These allow you to book your ride with the tap of a finger through their app. 
And while there are many ways to travel around Malta, basing yourself in a central location will make getting around the island even easier. ST Hotels are located in Sliema, a well-connected and well-serviced town. This and our comfortable room options make it the ideal place to stay during your holiday.
Book your room now, or reach out to us for more information.
Looking for more information to plan your upcoming trip? Read more of our blog posts, that will have you covered on all there is to know about Malta.