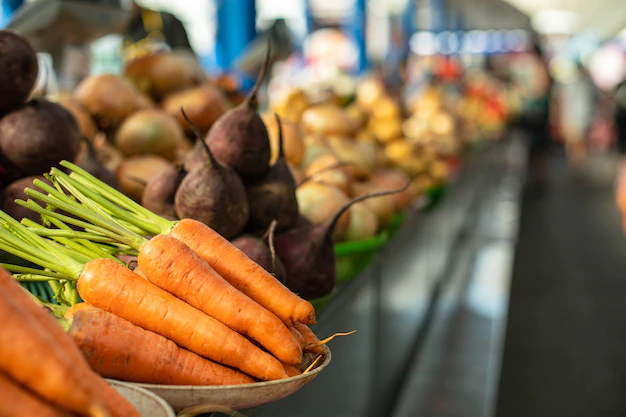 There's nothing quite like a local market to experience the Mediterranean lifestyle with the locals in Malta. Bursting with colours and life, these open-air markets are the ideal spot to secure a bargain, too—whether you're looking to buy food, groceries, fresh produce, clothes, shoes, trinkets, souvenirs, and much more. 
Dotted around the island, these open-air markets are loved by tourists and locals alike and are an opportunity you cannot miss while in Malta. And while some markets are held daily, others are held once or twice a week. So if you're in Malta for a weekend, a week, or longer, you'll definitely find an open-air market to cater to your needs.
We've compiled our favourite ones below:
Marsaxlokk Fish Market
When: Sunday morning 
Where: Xatt is-Sajjieda, Marsaxlokk, Malta
There's no better locality to host a fish market than the picturesque fishing village in Malta—Marsaxlokk. Packed with stalls and shoppers, this market is the perfect place to buy fresh fish, seafood, and traditional Maltese food and snacks—although you can find stalls selling clothes, souvenirs, and much more. The Marsaxlokk Fish Market takes place every Sunday, and given its popularity, it's best to go there as early as possible. It's worth the early start!
Birkirkara Village Market 
When: Wednesday and Friday morning
Where: Tumas Fenech St, Birkirkara, Malta
Are you looking for a traditional village open-air market? Then the Birkirkara Village Market might be the place for you. Open on Wednesday and Friday mornings from 6:30 am and 1:00 pm, you'll find many food stalls selling vegetables, fish and local produce, as well as others selling clothes, shoes, household items, and more. Just head to Tumas Fenech Street, close to St. Helen's Basilica, and join the locals in one of Malta's biggest markets of its kind. 
Birgu Car Boot Market  
When: Sunday morning
Where: Fuq il-Fortini, Birgu, Malta
If you're after a bargain or looking for something quirky and unique to take back home as a souvenir from Malta, you'll want to visit the Birgu Car Boot Market. This is the island's Sunday morning appointment with second-hand clothes and shoes, books, memorabilia, and plenty of other random items—including hidden vintage gems. Open between 5:00 am and 12:00 pm, the earlier you go to this flea market, the better your opportunities to find the best items on sale!
Ta' Qali Farmers' Market 
When: Tuesday and Saturday
Where: Ta' Qali Farmers' Market 
At the Ta' Qali Farmers' Market, you'll get the exceptional opportunity to buy directly from Maltese farmers at a lower price! Not only will you find fresh local vegetables and fruit, but you can spot locally-produced goods such as bigilla, gbejniet, bread, honey, fish, and meat. This market is held every Saturday from 9:00 am to 5:00 pm and Tuesdays from 4:00 pm to 7:00 pm. 
Enjoy Malta with ST Hotels as your base 
Whether you're travelling to Malta for business, leisure, or a bit of both, basing yourself in a comfortable yet central location is a must to make the best of your stay. ST Hotels are well-connected to the island's top destinations, making our comfortable accommodations an excellent choice for those travelling to Malta soon.