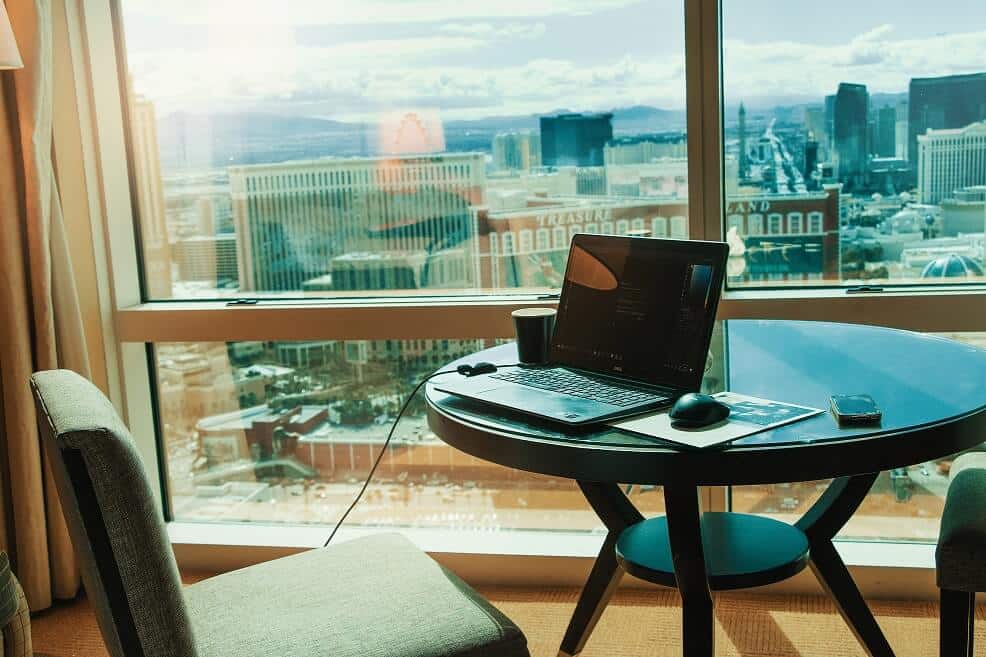 Malta's captivating scenery isn't the only factor attracting people to its shores. The island's growing economy, as well as its friendly and entrepreneurial people, have made Malta a popular destination for entrepreneurs and those looking to start their businesses. As part of the Schengen Zone, those visiting this centrally-located Mediterranean island can do so, without the hassle of international travel. 
Malta is also a beautiful destination for business travellers. Enjoying the typical central Mediterranean climate, Malta's an ideal location for conferences and events. Plus, the country's airport is well-equipped and offers quick access to all parts of Malta. The island also has a number of excellent business hotels and restaurants, making it easy for visitors to find the right location and meet with potential partners. 
In this blog article on travelling to Malta for business, we'll go through some of the main conferences taking place in the coming months in Malta. 
1. Malta Aviation Conference and Expo
04.10.2022 – 06.10.2022
The Malta Aviation Conference and Expo is the perfect way to learn about the latest aviation trends while exploring Malta's stunning natural beauty. This event features top speakers from the industry and an exhibition space where businesses can exhibit their products and services. The Malta Aviation Conference and Expo focuses on industry professionals sharing information and learning from one another. This event enables exhibitors to stay updated on what's happening in the aviation industry, while visitors can take advantage of this opportunity to learn more about the latest aviation trends.
2. SiGMA
14.11.2022 – 18.11.2022
SiGMA Group is returning to its roots by organising a week of workshops, networking, and brainstorming on the sunny islands of the Maltese archipelago from November 14-18 at MFCC, Malta. 
Similar to SiGMA Europe, this event brings together experts from various gaming industry segments, and is one of the most anticipated and popular gaming events. In addition to providing a global networking opportunity, this event is a perfect platform for people in the gaming industry to connect from all over the globe. Many attendees and speakers from around the world come together to share innovative ideas and have worthwhile conversations. In addition to learning about industry trends and gathering knowledge from industry experts, attending this key event can help gaming businesses enhance their business models.
3. Malta A.I. & Blockchain Summit
14.11.2022 – 18.11.2022
From November 14th to 18th, 2022, InterContinental Malta will host the Malta A.I. & Blockchain Summit in Saint Julian's. The Malta Ai & Blockchain Summit is the perfect place to share ideas and discuss the latest technologies in the blockchain and A.I. space. Attendees will have the opportunity to learn about how Malta is positioning itself as a leading global centre for these industries and make valuable connections with fellow professionals. The summit will also feature a number of interesting presentations on topics such as regulation, ICOs, and the future of Blockchain. Attendees can expect to learn about the latest developments in these industries and how they can apply them to their businesses.
Make ST Hotel your base during your stay in Malta
Malta is a top-notch destination, not only because the country is small enough so that you can easily get around, but the quality of life is also high on the list of its priorities. That means you can relax and enjoy your trip while still getting work done. Plus, with centuries of culture and history behind it, Malta has plenty to explore. But to make the best out of your stay, you'll need to base yourself in a central and welcoming location. So if you are attending one of these events, make ST Hotel your base. Situated in close proximity to the island's main event venues, our comfortable accommodation is a great choice for those travelling to Malta for business soon.