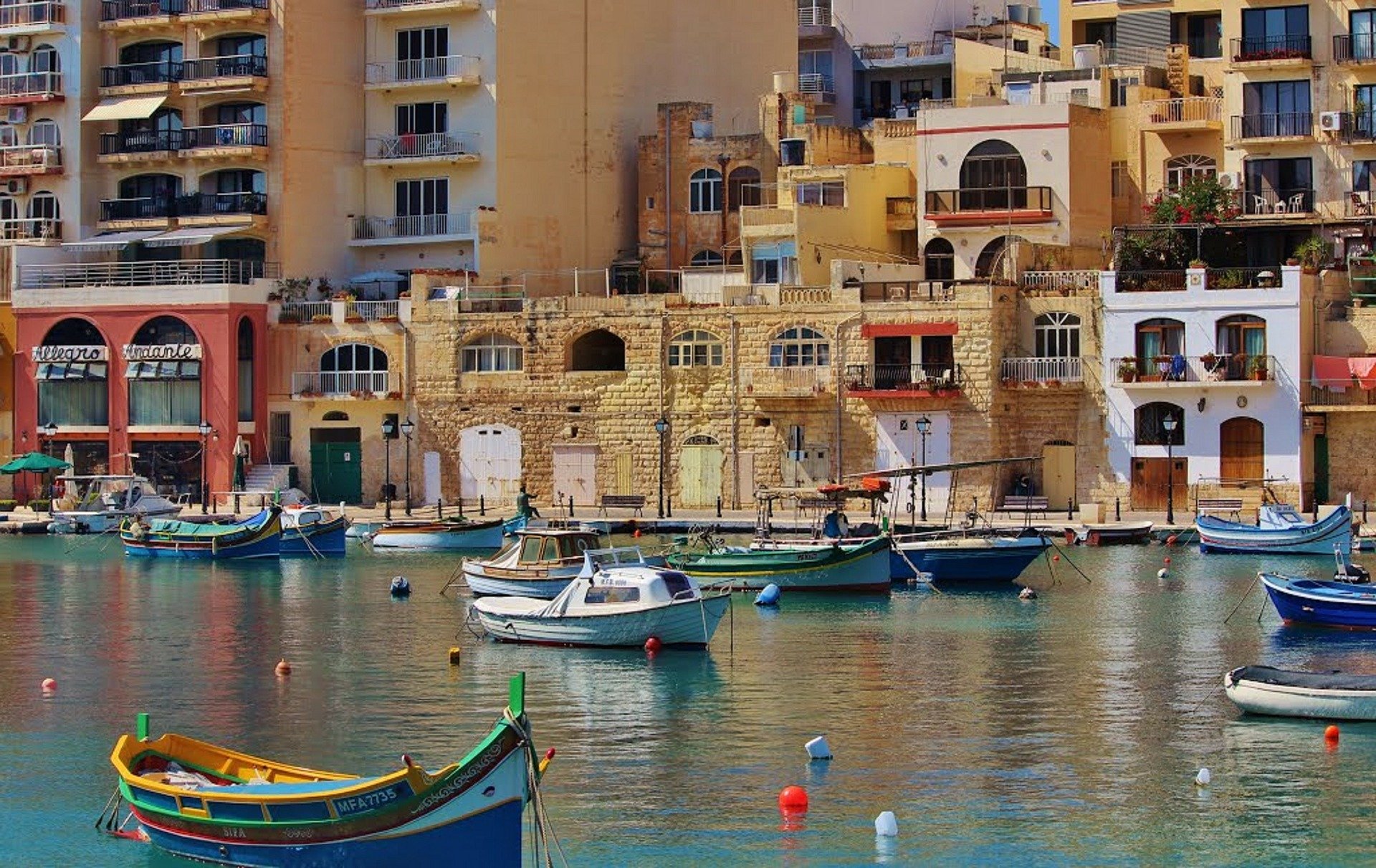 Malta as a tourist vacation offers a lot for all types of travellers. Unfortunately, due to this pandemic travel restrictions and safety have made going on holiday in Malta way harder and with good reason. Luckily, we can see the light at the end of the tunnel as the vaccinations are being rolled out worldwide. In knowing the aviation industry and hospitality industry are rolling out their offers to try and pick up tourism to where it was. 
A holiday in Malta will give you the best memories at the best prices. This article will discuss the most ideal locations for you and your loved ones to visit. Places which won't hurt your wallet and that will surely give you memories to cherish and hold forever. Remember, travel when it is safe and always abide by the country's safety guidelines, as not all countries are under the same laws and restrictions. Covid-19 has given us a new reality but we can learn to enjoy our time if we respect the people around us and be safe.
Beaches as part of your holiday in Malta
If Malta is known for one thing it is known for the sun, the heat and the beaches. A lot of tourists flock to Malta to experience the summer. The bays are filled with people and the energy around each popular bay is vibrant and colourful. If the social distancing rules are still in place, the bays are also big enough to be safely distanced from people. Beaches like Golden Bay, St Peters Pool, Exiles, Ramla Bay and others are hotspots for tourists to enjoy the sun, swimming, beach volleyball and a cold beer. 
Other than this, surrounding the island are lesser-known places which, with a bit of research can be discovered and accessed. Usually, these places would have fewer people for a variety of reasons, let it because they are harder to reach or because tourists don't know about them and only locals do. A holiday in Malta will find you talking to locals to try and find out more of these places, and to top it all off the locals are very friendly. People will be quick to help you with their own knowledge of the island. So, be prepared to mingle and make new friends!
A lot of well-known beaches have some restaurant, bistro or bars close by so you will be able to have a tasty meal while you're bathing under the sun. Always stay safe, the Maltese sun can get up to 10/11 UV which can really harm the skin if not protected and for a long duration, always carry strong sunblock and be prepared.
Comino
Remaining on the theme of beaches and summer, your holiday in Malta would not be complete if you do not visit the sunny island of Comino. The Maltese Archipelago offers a lot of tiny islands and one of them is Comino, the island that sits between Malta and Gozo. Here you will find crystal clear waters called the Blue Lagoon. Swimming here is a beautiful experience that will not be replaced. The waters are clear, clean and beautiful. Amongst the lagoon, the island offers a lot of small different bays. So, if you are trying to avoid a lot of people, you can always walk down the island find somewhere to swim.
Social distancing in the lagoon is possible, if you rent a boat for a day, you can find a spot close to the lagoon but far away from people and swim close to the boat. That way you'll be safe and socially distanced while still enjoying the waters. Comino also offers different camping sites, if you are inclined to such hobby you can always pack and enjoy your time in the outdoors.
Maltese History
Malta is not only sun and beaches, but a holiday in Malta can also be a cultural one. Maltese history is rich and vast, with a bit of research you can learn and discover that Malta is a treasure of history. This is because of the ideal location the country finds itself in. Since it is located in the middle of the Mediterranean a lot of empires looked onto Malta as a middle ground to rest and get back to travelling. Countries saw Malta as an entry door into Europe, and due to a naturally safe harbour, it was ideal. Malta was also seen as a good place for commerce, this is why the language has so many influences. We have been under a lot of empires, namely the Ottoman Empire, the Knights Hospitalier, the French and the British.
A holiday in Malta will see you travelling to famous landmarks that these empires have left behind. For example, the fortifications around the island are a beautiful sight to behold. The capital city itself, named after the Grand Master who won the great siege of Malta, Valletta, is a massive fortified city. It overlooks the grand harbour which is a beautiful view and the other coastline overlooking Sliema and Manoel island. The three cities of Bormla, Birgu and Isla are also amazing places to visit with great food, they are located in the southern region of the island and played a vital role in defending the island during the great siege.
Another fortified city and one of the oldest in the world is Mdina. Mdina was built in the centre of the island on a hill. It was a lot bigger than it is now, as it was reduced in size to make it easier to defend. Mdina has amazing views, beautiful old architecture and an amazing story behind it. Visiting the silent city will send you back hundreds of years as it is still untouched by modern architecture. While you're there you can visit a favourite local restaurant called Fontanella. 
It is interesting to know that the first season of Game of Thrones was filmed in this old city, most notably as one of the entrances to the fictional city of 'Kings Landing'
Besides the fortifications, under the British, we have a lot of old and rich cultural points, like Lascaris War Rooms, and if you are also inclined you may visit the old war bunkers that the Maltese built. These are small tunnels that run under different villages that used to protect the Maltese when the air raids in World War 2 used to happen. Malta was one of the most heavily bombed countries during the war due to the fact that it was a good base of operations for the axes and a close door to Africa and Egypt. That is why the British did not want to lose the island and kept sending planes and food our way to protect and save us. If you're interested in a holiday in Malta, these places are what you should be looking into.
Gozo
Gozo is the sister island of Malta, it is a smaller island but with a big heart. It has everything that we mentioned above, it has, beaches, history and fortifications. They might be smaller in size but the views and experience you get out of Gozo are one of a kind. Gozo is an older version of Malta, meaning that some villages are still old and look like they are stuck in the 60s. There are a lot of gems on the island and your holiday in Malta should also include Gozo. It is peaceful and quiet and you can go there to relax, be calm with nature and the sea and just take in the quite. Gozo has it's own bays, so if you're into swimming it has a lot of small valleys and beaches for you to indulge. You can also go on many hikes around the island and hills that is has. Going to Gozo is very inexpensive, especially if you are not taking up a car.
Conclusion
A holiday in Malta is filled with many different experiences and memories to be made. Always remember to travel safe, and abide by the Covid-19 rules. As vaccinations are being rolled out we can see tourism coming back on its feet but it always helps to be a little bit safer. The island offers a lot, especially not during Corona times as places like Paceville will reopen again and life will come back at night. Other than that the archipelagos offer a lot and exploring them will bring you a great sense of joy and exploration. The Maltese cuisine is also very special so if you have time visit some local restaurants which are known to specialise in Maltese food.