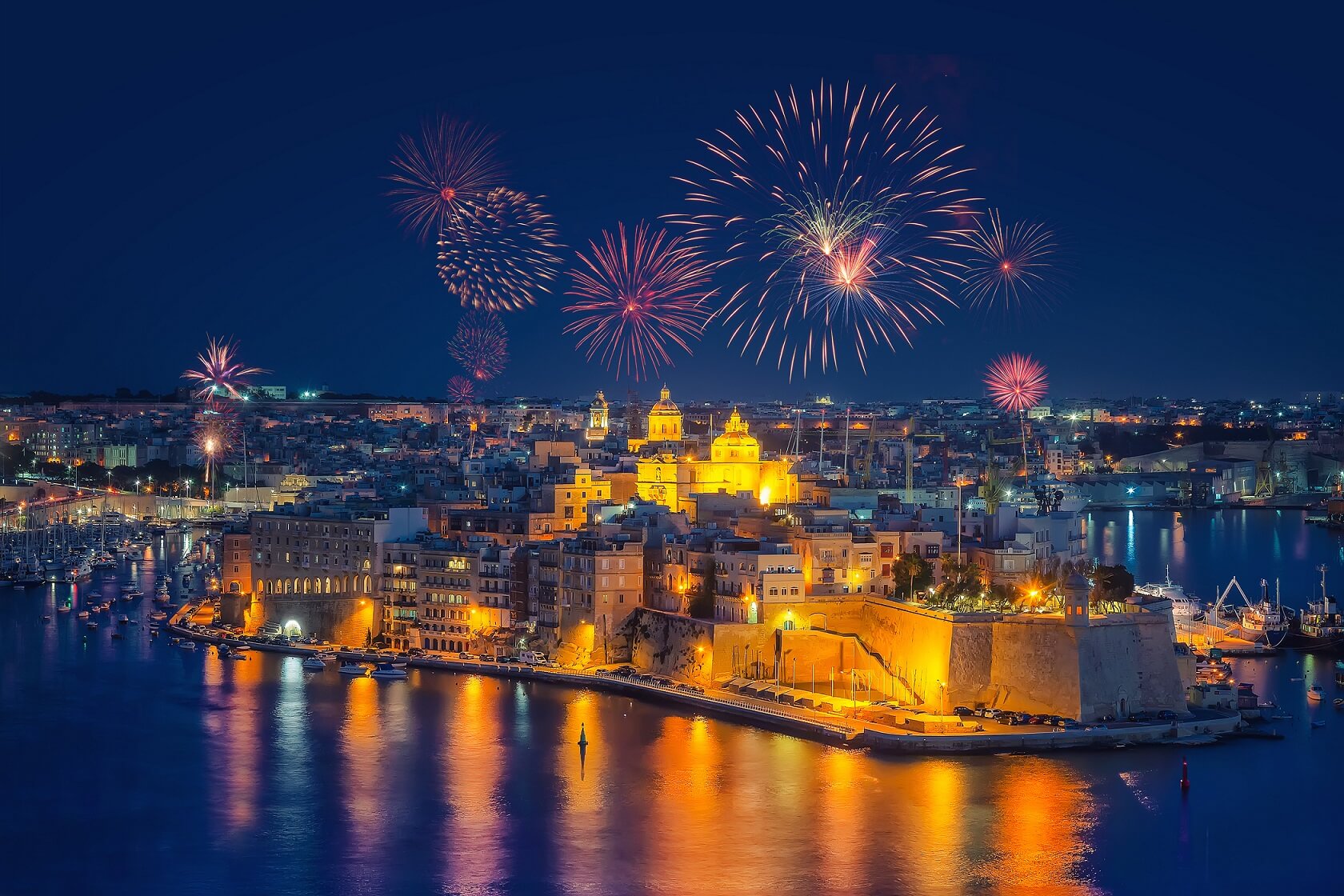 Summer is the perfect time to visit Malta if you're looking to enjoy Mediterranean island life. 
Crystal-clear waters, spectacular beaches, and endless sunny days. It's easy to see why Malta is among the top European destinations in summer. 
Furthermore, Malta's rich history and culture, delicious Mediterranean cuisine, and welcoming locals make it a traveller favourite.
Additionally, there are plenty of activities to enjoy on the island. These include exploring ancient temples, water sports, and boat trips to nearby attractions.
Therefore, whether you're looking for a relaxing beach holiday or an adventure-packed vacation, booking a holiday to Malta is definitely a good idea. 
However, Malta is more than just a beach destination. 
Not only is the island rich with history and culture. Malta's summer events calendar is brimming with fantastic events every year. 
There are many events planned for this upcoming summer. From music and art festivals to food and drink celebrations, the island has something for everyone — visitors and locals alike!
In this blog, we'll be looking at some of the top summer events in Malta in 2023. 
Visiting or planning to visit the island soon? Make sure you include some of these unique events in your itinerary! 
#1: The International Fireworks Festival 
24 – 30 April 2023 
The Malta International Fireworks Festival is held a little before the official summer months. However, it's still worthy of mention! 
This festival is held yearly to celebrate mesmerising colours and coordination. And, it takes place in some of the island's most beautiful spots.
The grand final typically takes place at the Grand Harbour in Valletta, which is a perfect backdrop for the fireworks displays. 
Fireworks are a highly skilled and respected art form in Malta. In fact, fireworks displays are an integral part of Maltese culture. You can spot them throughout the year — especially during the various traditional village feasts. 
Locals and tourists alike appreciate this festival, a yearly occasion to get a taste of some of the island's best talent in this area.
#2: Malta International Arts Festival 
16 – 25 June 2023
The Malta International Arts Festival runs for 15 days every year. It showcases different artistic disciplines, including music, visual arts, theatre, dance, opera, installations, films, and community initiatives.
The festival immerses its audience in Malta's incredible cultural heritage, featuring local and international artists. 
Moreover, Neolithic temple sites, Baroque architecture, and the stunning Grand Harbour serve as backdrops to the productions.
All of this undeniably makes it an unmissable way to experience some of Malta's most famous sites while witnessing some of the best artistic talents.
#3: The Malta International Wine Festival 
21 – 25 June 2023
Calling all wine lovers — this event is for you. 
Hosted in the beautiful Argotti Gardens in Floriana, the Malta International Wine Festival is one of the biggest in Malta.
The festival is an excellent occasion to sample some of the best local and international wines. Additionally, you'll discover the magic of wine-making with some of the industry's leaders. 
From mouth-watering food stalls to lively musical performances, visitors can enjoy a feast for their taste buds and ears.
#4: The Malta Jazz Festival
10-15 July 2023
The Malta Jazz Festival is an annual event that takes place in July, attracting jazz enthusiasts from all over the world.
The first edition took place in 1991, and since then, it has hosted world-famous jazz artists, including Joe Henderson, McCoy Tyner, Michael Brecker, Elvin Jones, Lee Konitz and Paul Bley, and many more. 
Plus, jazz fans can enjoy some of the "Jazz on the Fringe" peripheral activities in the lead-up to the festival in Malta's capital city, Valletta, and other localities. 
For more information, visit the Malta Jazz Festival website. 
#5: The Malta Beer Festival 
27 July – 05 August 2023
The Malta Beer Festival is an annual appointment with locals and visitors. The festival takes place every summer at the Ta' Qali National Park.
Entry to the festival is free, and visitors will enjoy a week of beer tastings (including alcohol-free and gluten-free beers), stalls selling tasty street food, and live music performances. 
Interested yet? Take a look at the Malta Beer Festival official website to learn the latest about the itinerary of events. 
Looking for where to stay in Malta this summer? 
ST Hotels are found in Sliema, the ideal location for travellers who want to base themselves in a central area. 
Also, staying in Sliema also means you're well-connected to the rest of the island — whether you're choosing to travel by bus, taxi, or ferry.   
We've got a great choice of comfortable room options. So, book your room now, or contact us for more information.
Are you looking for more tips while planning your stay in Malta? Read more of our blog posts. Our articles cover all you need to know before visiting the island!