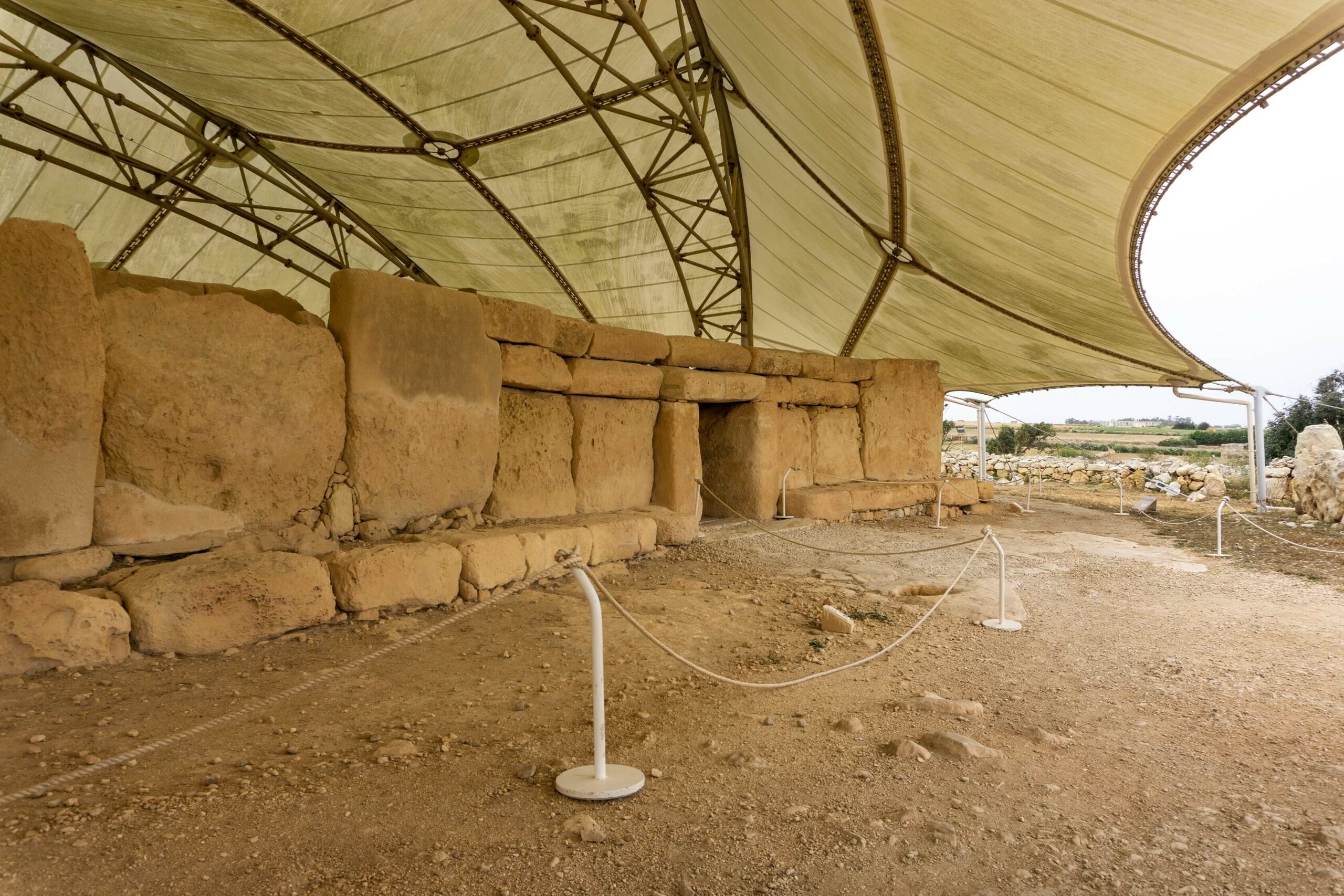 Malta's allure goes beyond its famed summer through the following autumnal months. As the crowds start to thin and temperatures drop, Malta offers a unique opportunity to experience a serene ambience and explore its cultural heritage. 
Autumn in Malta is the perfect time to explore its architectural marvels, ancient temples, and historic landmarks against pleasant temperatures. The weather can vary from year to year and month to month. However, the average highs in September, October, and November span around 28°C, 24°C, and 20°C, respectively. 
In this blog, we'll reveal some of the island's cultural treasures to visit this autumn, spanning a diverse tapestry of history, architecture, and traditions. 
The Grandmaster's Palace
Get an insight into Malta's regal past at the Grandmaster's Palace, in which you'll learn more about and feel the presence of the knights and nobility with the palace's awe-inspiring architecture and State Rooms. Whether you're a history enthusiast or just curious about some of the island's most influential historical periods, we suggest visiting this palace built by the Knights of St. John. 
The National Museum of Archaeology 
Right in the heart of Valletta, this museum is an occasion to take a step (or two) back through Malta's vast ancient epochs and learn about the island's early civilizations. Here you'll find artefacts from the island's prehistoric life, including megalithic temples and distinct figurines, immersing you in a rich tapestry of history.
John's Co-Cathedral
St. John's Co-Cathedral is a must-visit all year round. But the low season is the perfect time to do so. As the queues get shorter, you'll get a better opportunity to take in this Baroque masterpiece's beauty. Inside, you can marvel at intricate frescoes, golden adornments, and, naturally, Caravaggio's iconic paintings. 
Mdina
Stroll around Mdina's winding streets as you immerse yourself in its timeless charm. Known as the "Silent City", Mdina's mediaeval architecture, tranquil beauty, and peaceful ambience make it the perfect destination for a day out. 
The Domus Romana 
Situated in Rabat, the Domus Romana takes us back to the Roman era in Malta. In the remnants of a Roman Villa, you'll find intricate mosaics, providing a glimpse into Malta's rich heritage and giving its visitors the unique opportunity to step into the footsteps of those who once lived within these walls. 
Hagar Qim and Mnajdra Temples
Hagar Qim and Mnajdra Temples are a time capsule into Malta's and humanity's ancient history. These prehistoric marvels are a must-see all year round, especially during autumn in Malta. You'll get to witness the intricate megalithic structures away from the usual crowds as you learn more about their purpose and historic significance too. 
Tarxien Temples
The Tarxien Temples, like Hagar Qim and Mnajdra, offer a unique glimpse into prehistoric life in Malta, particularly in its ancient rituals and beliefs. You can marvel at this sacred site's intricate carvings and stone structures as you explore some of the world's oldest known standing structures.
The Hypogeum of Ħal-Saflieni
The subterranean hypogeum is a cove of mysteries waiting to be explored — giving its visitors a look at Malta's prehistory. In this underground sanctuary, you'll admire ancient engineering, art, and rituals, immersing you in all the history it holds about the spiritual practices of Malta's earliest inhabitants. 
The Three Cities (Vittoriosa, Senglea, and Cospicua) 
The Three Cities encapsulate Malta's maritime heritage in three picturesque cities in the southern part of Malta. In Vittoriosa, you can visit Fort St. Angelo, which played a crucial role in the defence and control of the harbour throughout various historical periods. Senglea boasts its fortified walls, making it essential during years of battle, while Cospicua houses the island's famous dockyards. 
The Malta Maritime Museum
There's no better place to admire Malta's seafaring legacy than the Malta Maritime Museum in Vittoriosa. Here you can discover the island's nautical history through ship models, naval artefacts, and maritime traditions. From ancient to modern times, this museum celebrates the island's intertwined relationship with the sea — making it a must for an insight into Malta's national identity.  
Discover Malta in Autumn with ST Hotels 
Your autumn adventure awaits. But no trip is complete without a comfortable hotel to return to after your days out enjoying all that Malta offers in autumn. ST Hotels are centrally located in the Sliema and Gzira area. We're well-connected with the above sites and much more, surrounded by some of the island's top bars, restaurants, and amenities. 
Secure your room today, or reach out to us for further details.
Looking for more information about things to see and do when in Malta? Visit our blog to learn more about Malta, while getting some inspiration about what to add to your to-do and must-visit lists in Malta.