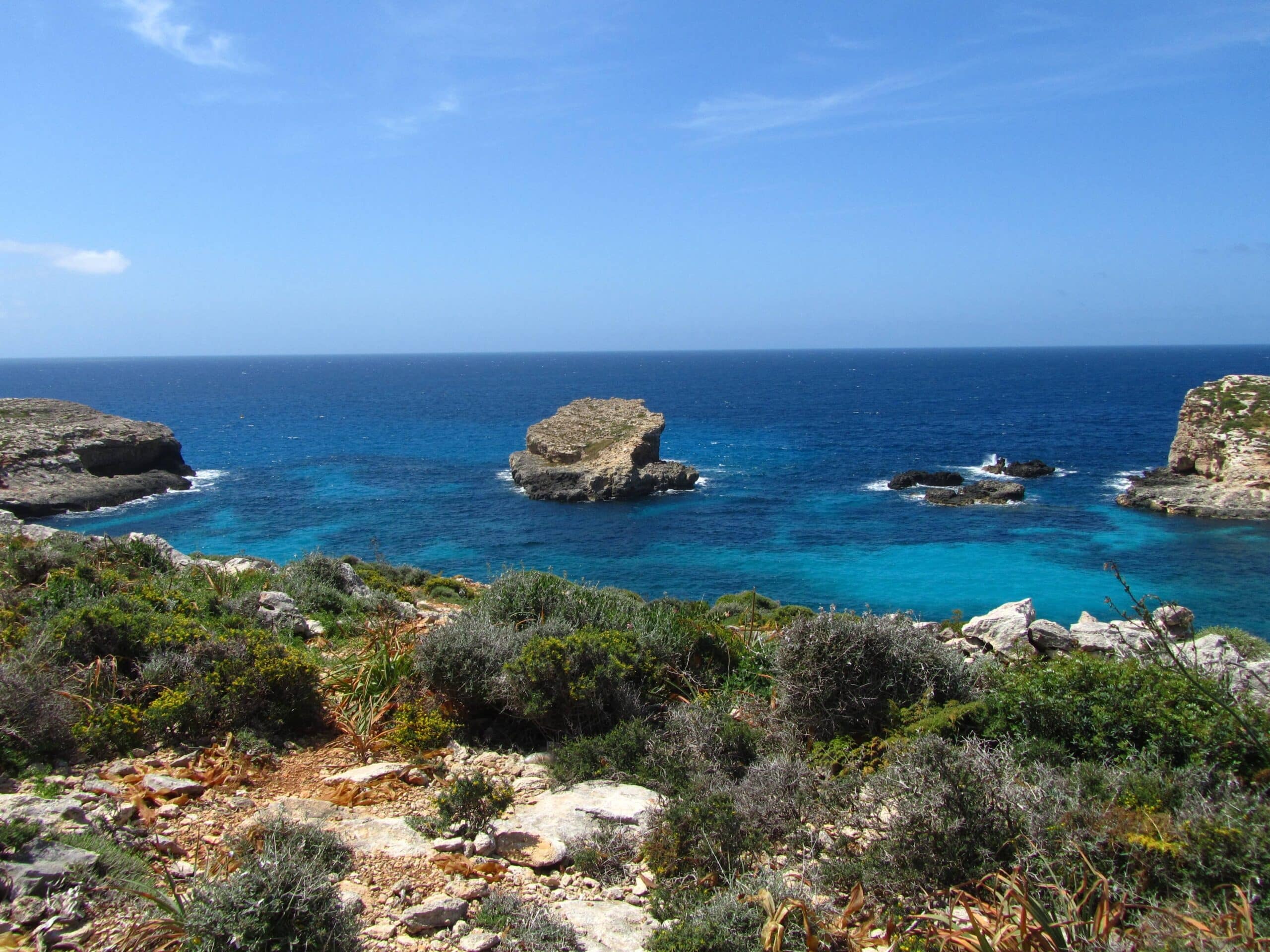 Do you want to experience one of the most beautiful places in the world? Then head to Malta's Comino Island! This small island, located between Malta and Gozo, is home to some of the most stunning scenery you'll ever see. From the crystal-clear waters to the picturesque beaches, Comino Island is truly a paradise.
And it's not just the scenery that makes Comino Island so special. The island is also home to a number of amazing activities and attractions. From swimming and snorkeling in the crystal-clear waters, to exploring the many caves, there's something for everyone on Comino Island.
History of Comino
The history of Comino Island is unforgettable. This small island off the coast of Malta is home to some of the best natural beauty in the Mediterranean Sea. The island has been inhabited for centuries and was first settled by the Phoenicians. Today, it is a popular tourist destination due to its stunning scenery. 
Comino is known for its clear blue waters. It is also home to some of the country's most famous landmarks, such as the Blue Lagoon. While there are many things on Comino Island, some of the most popular activities include hiking, swimming, and snorkeling.
Activities to Do in Comino.
If you're looking for a memorable vacation, consider a day trip to Malta's Comino Island. This remote and beautiful destination is home to some of the country's most stunning scenery, including dramatic cliffs and pristine beaches. Whether you're looking to explore the island on your own or take advantage of the many available tours, there are plenty of things to see and do on Comino. Here are just a few highlights: 
Swimming and snorkeling:
 It is hard to find a place with water as crystal-clear as the Mediterranean Sea surrounding Comino Island. So, it would be a crime not to take a dip! Whether you want to take a refreshing swim or explore the underwater world with a snorkel, you'll be sure to have an unforgettable experience.
Hike To Santa Marija Tower:
One of the best ways to experience Comino Island is to hike to Santa Marija Tower. This 16th-century tower offers stunning views of the island and the surrounding area. The hike itself is pretty easy, so it's perfect for all fitness levels. The tower is open to the public and there is also a small museum inside.
Blue Lagoon: 
A popular attraction on Comino, the Blue Lagoon is a natural salt/sulfur lagoon home to many marine creatures. Its water's blue hue comes from the seabed mineral deposits. 
Santa Maria Caves: 
This natural cave system has many interesting features, including some large formations of stalactites and stalagmites. This area also includes several tiny caves formerly used as dwellings by locals. 
Rough Hiking and Camping:
There are a number of hiking trails on Comino Island, which offer stunning views of the surrounding area. If you're feeling adventurous, you can even camp overnight on the island (just be sure to get a permit first). So, if you're looking for a challenge, be sure to explore the island's rugged terrain. You'll be rewarded with some incredible views!
Conclusion
If you're looking for a unique and unforgettable travel experience, be sure to add Malta's Comino Island to your list. Blessed with an unspoiled natural environment and centuries of history, this tiny island is the perfect place to relax and recharge your batteries. Whether you're in the mood for some delicious local cuisine or simply want to take in the stunning scenery, there's something for everyone in this beautiful island.