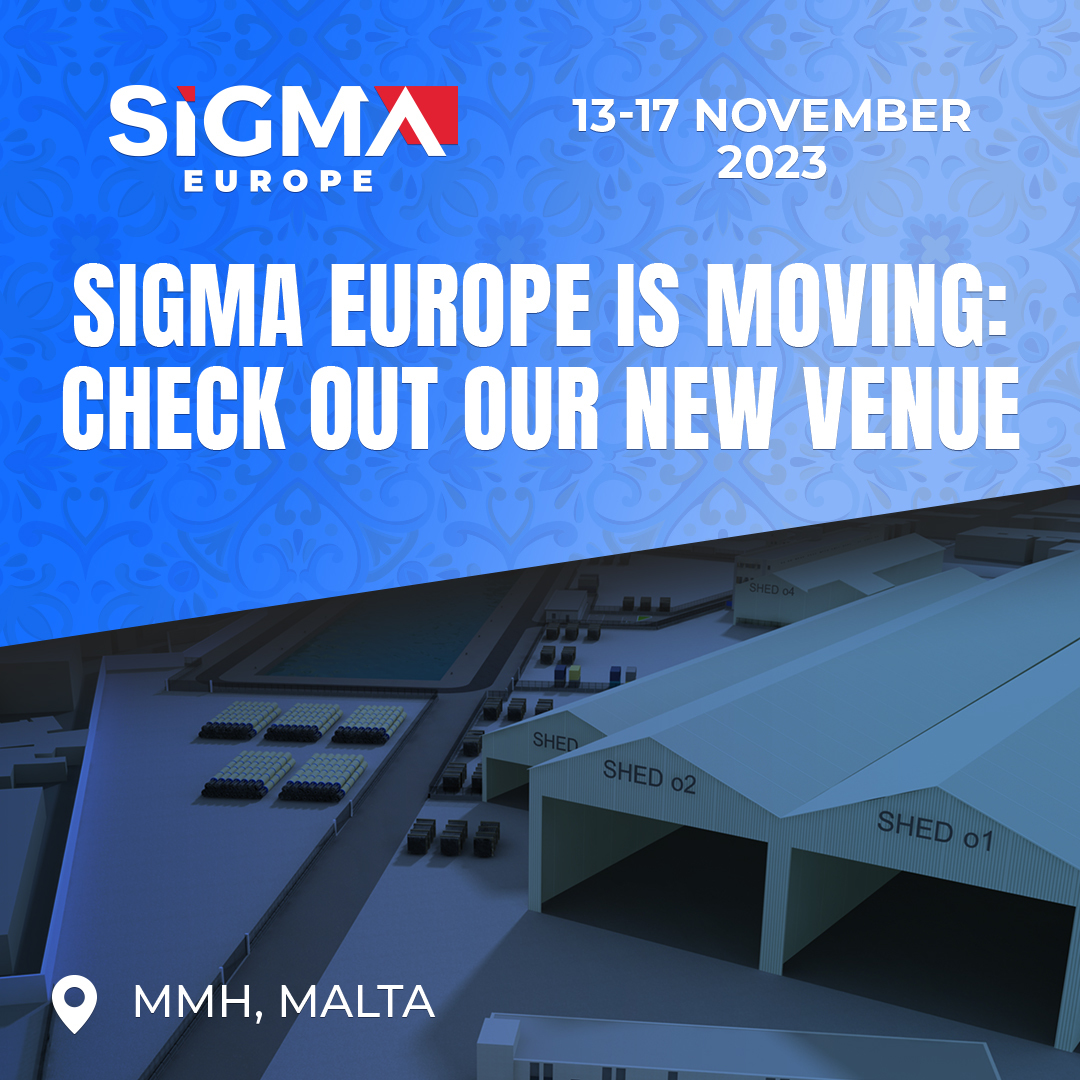 SiGMA 2023 is undoubtedly one of the most anticipated events within the iGaming industry, securing its place as a must-attend event for professionals worldwide.
This year's edition won't be an exception, as the expo, Conference, and networking events promise to bring together thousands of international professionals in the iGaming industry.
Anticipation is building up already, with the Conference occurring between 13-17 November 2023 at the MMH Malta LTD in Xatt Il-Mollijiet, Il-Marsa, Malta. 
To better prepare you for the experience, we've compiled all the information you need to know about SiGMA 2023. We spotlight its significance both on a national and international level and what you can expect from this year's edition. 
An Introduction to SiGMA Malta
SiGMA stands for Summit of iGaming Malta and is an annual conference that brings together industry professionals, thought leaders, and innovators from the iGaming sector. 
Over the years, SiGMA has established itself as the premier event for the European gaming industry, attracting thousands of participants, including top-tier executives, affiliates, regulators, and suppliers.
It's an opportunity for members of the industry, as well as investors and entrepreneurs that want to be part of this sector, to create valuable connections with affiliates, operators, and suppliers. 
With 2,000+ delegates, 600+ operators, 75+ exhibitors, and over 150 speakers — including Malta's Prime Minister Robert Abela — this year's edition is expected to be bigger and better than ever. 
SiGMA holds great importance to Malta. The island was one of the first European states to regulate the gambling sector and has become internationally renowned for its opportunities within the field. 
In fact, in the past 20 years, the gaming industry has grown to new heights and success in Malta. It currently contributes to more than 8% of the country's GDP, creating over 10,000 jobs (about 4% of all jobs), with professionals employed across all the sector's diverse roles. 
Benefiting from a government that fostered a favourable business environment and bolstered by the robust reputation of its regulatory authority, Malta stands as the ideal destination for hosting SiGMA in Europe. The country's reputation, business-friendly policies, and supportive infrastructure have made Malta an obvious choice for the Conference. 
2023 Conference Highlights 
Exhibitions
SiGMA 2023 is typically the event all iGaming businesses look forward to exhibiting their latest products, cutting-edge technologies and services. So, expect inspiration and excitement as you explore the latest trends while visiting the stands present on site. 
Conferences
This year's edition features an impressive lineup of industry-leading speakers participating in the talks and discussions expected throughout the event. 
These thought-provoking sessions will explore various topics, including regulation, emerging markets, player acquisition strategies, blockchain technology, artificial intelligence, and more. 
With a jam-packed schedule, these conferences cater to a diverse audience, ensuring something for everyone. 
Networking opportunities 
Events such as SiGMA are the place to be for networking opportunities. 
Whether you're attending the exhibition, conferences, or special events, you'll have plenty of chances to create meaningful connections that can eventually become opportunities for growth and investment. 
So prepare your introduction, and keep your contact details at hand, ready to seize any opportunity that arises during the event. 
Special events and opportunities
SiGMA wouldn't be SiGMA without its special events and opportunities scheduled throughout the Conference. 
Some of the highlights include the SiGMA Awards and SiGMA Pitch.
The SiGMA Awards is an extravagant awards gala, honouring the forefront players in the gaming industry and celebrating their remarkable achievements. It will also award the most innovative projects revolutionising the iGaming industry. 
The event will also include an art auction, with proceeds going to the SiGMA Foundation, funding various charitable projects.
SiGMA Pitch, on the other hand, features over 100 startups chosen to exhibit their products and initiatives throughout the event. All startups will have a small booth surrounded by top investors and mentors.
During the final phase of the Summit, the judges' top six will make it to the Pitch, entering the chance to receive valuable equity investment to boost their growth. 
Where to stay during SiGMA 2023
When attending SiGMA 2023, choosing suitable accommodation is essential in order to maximise your experience during your stay. 
ST Hotels provide the ideal blend of comfort and convenience to enhance your experience throughout the Conference. 
Located in central Sliema, our hotels are very well connected to the rest of Malta including the event venue.
Having said that, it's more than convenience that makes Sliema an obvious choice during SiGMA 2023. Situated in the heart of Malta, Sliema offers an array of dining options, lively pubs, and a shopping scene — allowing you to relax and unwind after the busy days at SiGMA. 
It's also an excellent location to stay in if you're extending your stay before or after the conference to make the most out of your visit to Malta.
Book your room today, or reach out to us for further details.
Are you looking for more tips about travelling to Malta? Check out our blog, where you'll find plenty of information about the island and what to do during your stay with us.