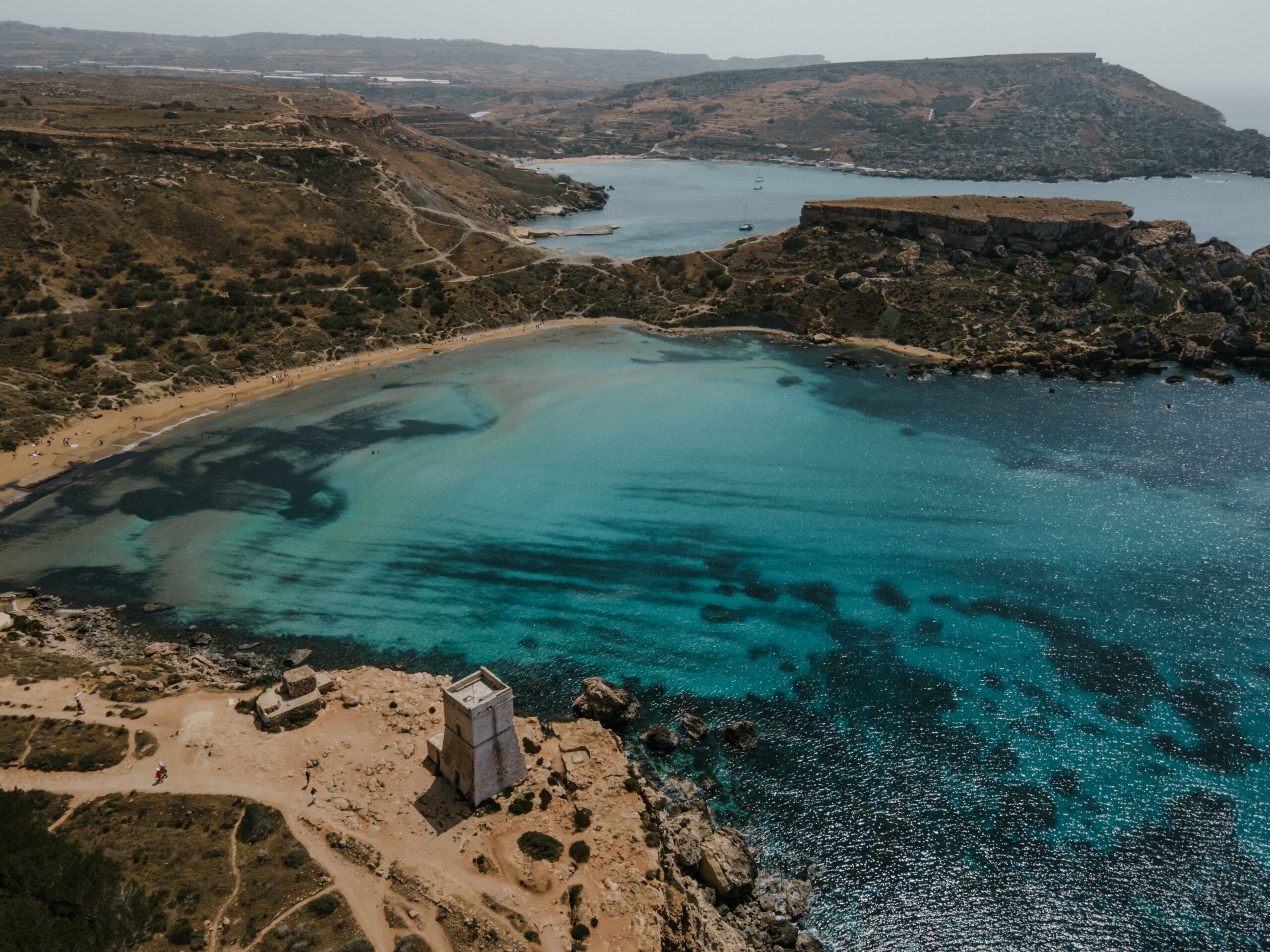 Malta's azure waters and sun-kissed beaches are a good enough reason to visit the Mediterranean islands. 
Whether you're looking to relax on its sandy shores or have exhilarating experiences along its coast, Malta is a treasure trove of seaside adventures waiting to be explored, especially if you're visiting in summer. 
In this blog, we'll discover six unforgettable seaside activities that will make your vacation to Malta an experience of a lifetime. 
Snorkelling and diving
Malta's shoreline is enchanting but boasts a mesmerising underwater paradise with rich marine life and internationally renowned underwater locations. 
There's ample choice on where to snorkel and dive in Malta. Most sites are easy to get to and only a few minutes apart. The most popular sites for snorkelling are Golden Bay, Hondoq ir-Rummien, Paradise Bay, Ghar Lapsi, and the Blue Lagoon in Comino.  
On the other hand, divers can enjoy many sites, including sunken vessels like the HMS Maori. You may also spot some diverse marine wildlife, so get your underwater camera gear ready!
Sailing and boat tours 
Experiencing Malta from a boat offers an unmatched perspective like no other.
This makes sailing and boat tours a must among the seaside activities to enjoy in Malta!
From traditional boats to modern yachts, there are various sailing options to suit your preferences. 
Take a leisurely boat tour to witness the island's impressive cliffs and hidden caves, or embark on a harbour or day cruise to Malta's smaller sister islands, Comino and Gozo. Most harbour cruises leave from Sliema, which is close to our hotels. 
Beach hopping
With an endless list of beaches to explore, why limit yourself to just one when visiting Malta?
You'll be spoiled for choice across all four corners of all its islands. 
The most popular ones are Mellieha Bay, known for its golden sands and family-friendly shallow waters, Armier Bay, Little Armier, Ghajn Tuffieha, and Paradise Bay in the northern areas.
Around the Sliema and St. Julian's area, you can chill at Exiles, St George's Bay, Spinola Bay, Balluta Bay, Font Ghadir and more. Most beaches are surrounded by food and drink outlets, so you can savour local delicacies while sipping on a cocktail all day. 
Heading further south, there's St. Peter's Pool and Delimara Bay in Marsaxlokk, Pretty Bay in Birzebbugia, and St. Thomas Bay in Marsascala — most of which are frequented by locals, and away from the bustling crowds. 
Naturally, we must mention the Blue Lagoon in Comino, Xlendi Bay, Ramla Bay, Hondoq ir-Rummien, and Dwejra Bay in Gozo. 
Kayaking and Paddleboarding
There's nothing like exploring Malta's sea caves and coastline line by kayaking or paddle boarding.
Whether you paddleboard leisurely or enjoy kayaking through stunning coastlines, you'll get a unique perspective of Malta's beauty. 
Some of the most popular kayaking routes are Għar Lapsi to Blue Grotto, around Comino from Ċirkewwa, the Rinella Cave, and around Gozo. 
On the other hand, some of the best paddleboarding spots on the islands are St. Thomas Bay, Ghadira — ideal for beginners — and Ghajn Tuffieha. Although you'll find rental places dotted all around the main beaches in Malta — so keep an eye out! 
Cliff Jumping
This one's for the adrenaline hunters looking to check cliff jumping off their seaside activities to enjoy in Malta checklist.
Malta's cliffs offer the perfect opportunity for this exhilarating seaside activity — only if you're brave enough to reach the cliff's heights to plunge into the refreshing sea below. 
Locations like Wied il-Ghasri on Gozo and Ghar Lapsi in Malta are popular spots for this thrilling activity. Before you leap, ensure your safety and check the water conditions.
Beachside lunch and dinner
One of the top Seaside activities to enjoy in Malta is definitely its food. Whether after a day of exploration, a quick break between activities, or to enjoy the gorgeous Maltese landscape, treat yourself to a sumptuous meal at one of the many beachside restaurants and bars. 
Indulge in traditional Maltese delicacies, especially the local fresh seafood dishes, while admiring the stunning views of the Mediterranean. 
If you're looking for a quick and filling lunch, we suggest grabbing Ħobż/Ftira biż-Żejt, a traditional bread filled with tuna, olives, capers (and more) — just like the locals do.  
Where to stay in Malta this summer
After a day full of adventures (or relaxation), you'll need comfortable accommodation to return to, located in a convenient place, close or well-connected to all the wonderful seaside activities to enjoy in Malta.
Our five ST Hotels, all within the central Sliema/Gzira area, enjoy excellent connectivity to the rest of Malta, surrounded by a bustling atmosphere with many dining options, pubs, bars, and amenities. 
Secure your room today, or reach out to us for further details.