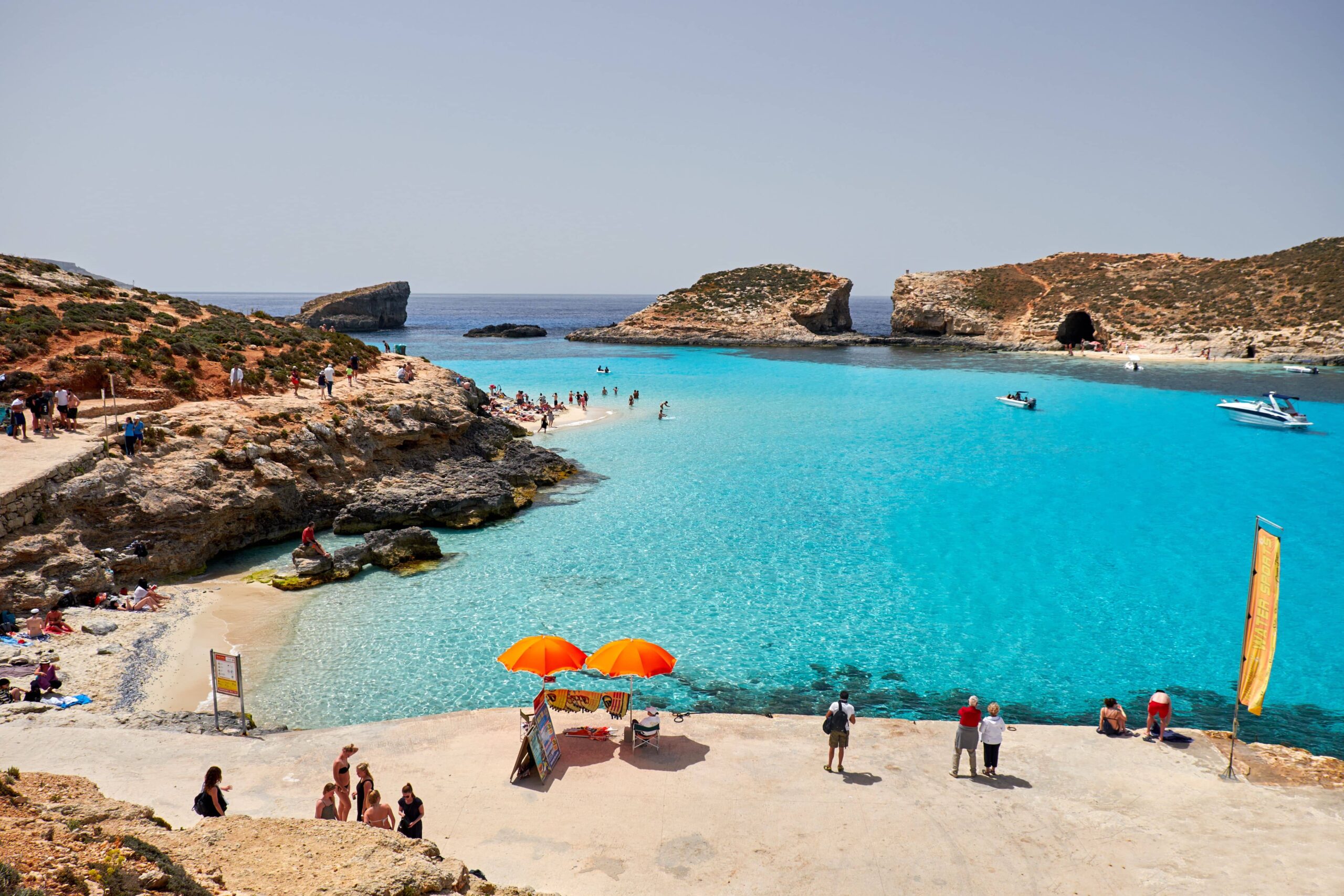 Malta in summer is an absolute Mediterranean dream. 
And although every season is an excellent season to visit the Maltese Islands, there's no use denying that Malta is the perfect destination for a summer vacation. 
You'll be spoilt for choosing what to include in your holiday itinerary. 
With its extensive beaches, sunny hot weather, fun nightlife, and jam-packed calendar of events, your trip is bound to be one to remember. Planning or considering a trip to Malta in the summer?
We've rounded up some of the things you must know to make the most of your travels. 
What to do in Malta in summer
There are innumerable reasons why Malta is one of the best summer destinations ever. 
First, the warm weather makes it perfect for enjoying outdoor activities such as swimming, snorkelling, sunbathing, or sipping on cocktails by the pool! 
Secondly, the clear waters surrounding the island make for a perfect day out at the beach. Some of the best beaches to check out include Golden Bay, Mellieha Bay, and Blue Lagoon in Comino. 
Moreover, if you're a water sports fan, you're in for a treat. You'll find plenty of activities, such as scuba diving, windsurfing, and jet skiing. 
Not to mention that the summer season in Malta kicks off early and lasts for months on end.
Usually, the weather starts warming up as early as May and continues till the end of October. So you've got a wide choice of dates to visit!
The island's nightlife scene is unparalleled, making it a must-visit destination for party-goers. 
During summer, the island's nightlife scene reaches new heights, attracting people from around the globe. 
From rooftop bars to beach clubs and nightclubs, there's something for everyone, regardless of your music taste or party style. 
There's also a vibrant and diverse calendar of events, including anything from music festivals to wine festivals. You'll find the best summer 2023 events in this blog. 
It goes without mentioning that summer's a great time to explore all the indoor and outdoor heritage sights and learn more about Malta's rich history. 
You can visit its UNESCO World Heritage-listed capital city, Valletta, the prehistoric temples of Hagar Qim and Mnajdra, the fortified mediaeval City of Mdina and more.  In short — you will never get bored while staying on the islands!
What to pack for a summer trip to Malta
When packing for your summer trip to Malta, consider the warm Mediterranean climate.
Temperatures can soar, and the sun can be intense, so packing light, breathable clothing is essential. 
Opt for lightweight fabrics like cotton or linen, and avoid heavy materials like denim or synthetic fibres. 
Summer footwear should also be lightweight and breathable, with sandals or sneakers ideal for exploring the island's outdoor sights.
Don't forget to pack your sun protection kit, including sunscreen with a high SPF, sunglasses and a hat.  If you plan on visiting rocky beaches, pack a pair of sturdy water shoes to protect your feet. 
With suitable clothing, sun protection, and essentials packed, you'll be ready to enjoy all that Malta offers during the summer months.
Summer in Malta: Insider tips for an unforgettable vacation
Travelling around Malta

:

Getting around the island

is extremely easy. However, the summer months tend to be very busy, especially in the most popular spots on the island. So if you want to avoid any disappointment, plan your voyage ahead of time. 

Stay hydrated:

The Maltese summer can be pretty hot and humid, so it's essential to stay hydrated by drinking plenty of water and other fluids. Carry a water bottle with you and refill it regularly.

Bring something to cover up

: If you're planning on visiting any religious sites, pack something that covers both your shoulders and knees, as it's a frequent requirement in most religious sites.

Take time to relax:

While it's tempting to try and see everything Malta has to offer, it's essential to take some time to relax and enjoy the island's laid-back vibe. 

Be open to trying new things

: Malta is a unique and diverse destination with plenty of opportunities to try new things. Be open to trying the local cuisine, learning about the island's history and culture, and exploring its natural beauty. You might discover something that surprises you!
Stay with us during your summer holiday in Malta
ST Hotels are located in Sliema, a central spot well connected to the rest of the island. 
This makes it the perfect base for travellers to make the best of their stay in Malta. 
Our hotels offer a wide selection of room types, so you can choose whichever room option that best suits your needs and wishes. 
Ready to make your summer trip to Malta an unforgettable one? Book your room now, or contact us for more information.