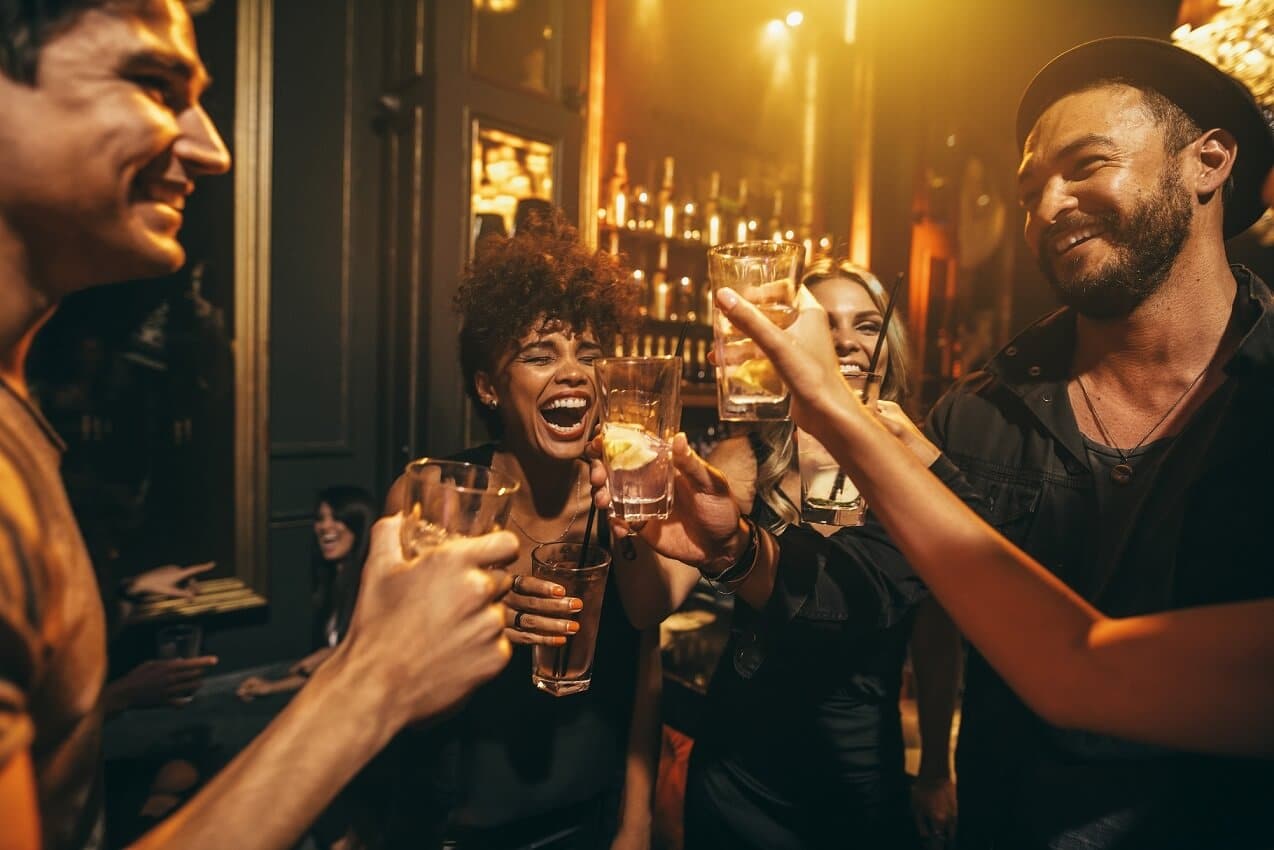 Are you looking for the perfect bar-hopping destination for a memorable New Year's Eve in Malta? Then Sliema is the place for you. 
With popular pubs, peculiar bars, and some of the local's best-kept secrets tucked away in the town's streets and alleyways, the possibilities to include in your bar-hopping itinerary in Sliema are endless. 
So whether you're looking to party all night or grab a few drinks with your friends and loved ones, we've compiled some of the best spots to ring in 2023 in Sliema: 
#1: Black Gold Saloon
Address: Triq Ix – Xatt, Sliema
Fresh draught beer, good company, and great food make the Black Gold Saloon in Sliema a must during your bar hopping experience. With a great pub-style menu, ample indoor and outdoor seating, and a fantastic atmosphere, it's no surprise locals and visitors love this place! 
#2: The Londoner Pub 
Address: 83, The Strand Sliema
The Londoner Pub in Sliema is synonymous with a genuinely fantastic vibe. Known for its lively atmosphere, a wide selection of drinks, and traditional pub food, the Londoner Pub is a necessary pit stop if you're looking for a fun night out. 
#3: Step Down Bar
Address: 161 Triq Manwel Dimech, Sliema
Rated as the #1 bar in Sliema on Tripadvisor, this place offers a fantastic selection of drinks and pub food, all at reasonable prices and in a welcoming, warm, and friendly atmosphere. Worth a visit (or two). 
#4: Jack of All Trades 
Address: 104 Triq Mons. G. Depiro, Sliema
You'll love Jack of All Trades if you're after a relaxed atmosphere at a pub boasting a wide array of craft beers and an exceptional choice of spirits. With its pleasant and relaxed vibe and friendly staff, stopping by here is always a good idea. 
#5: Simon's Pub
Address: Triq Mons. G. Depiro, Tas-Sliema
Simon's Pub is one of the island's best-kept gems—with a cosy atmosphere and some of the best live music in town. With a good selection of beer and spirits and an eclectic character, Simon's Pub is bound to become one of your favourite pubs in Malta!
Stay with us at ST Hotels this New Year's Eve
Spending New Year's Eve with us at ST Hotels is a great way to ensure a memorable night! With all the above bars and many more being located close to all our central hotel locations, opting for one of our rooms will make it easy to get to and from your celebration without having to worry about driving too! 
Planning your festive getaway to Malta? Check out our blog about the best festive treats to try during your stay and our guide to activities you can enjoy on the island in winter.  
Book your room now, or reach out to us for more information.