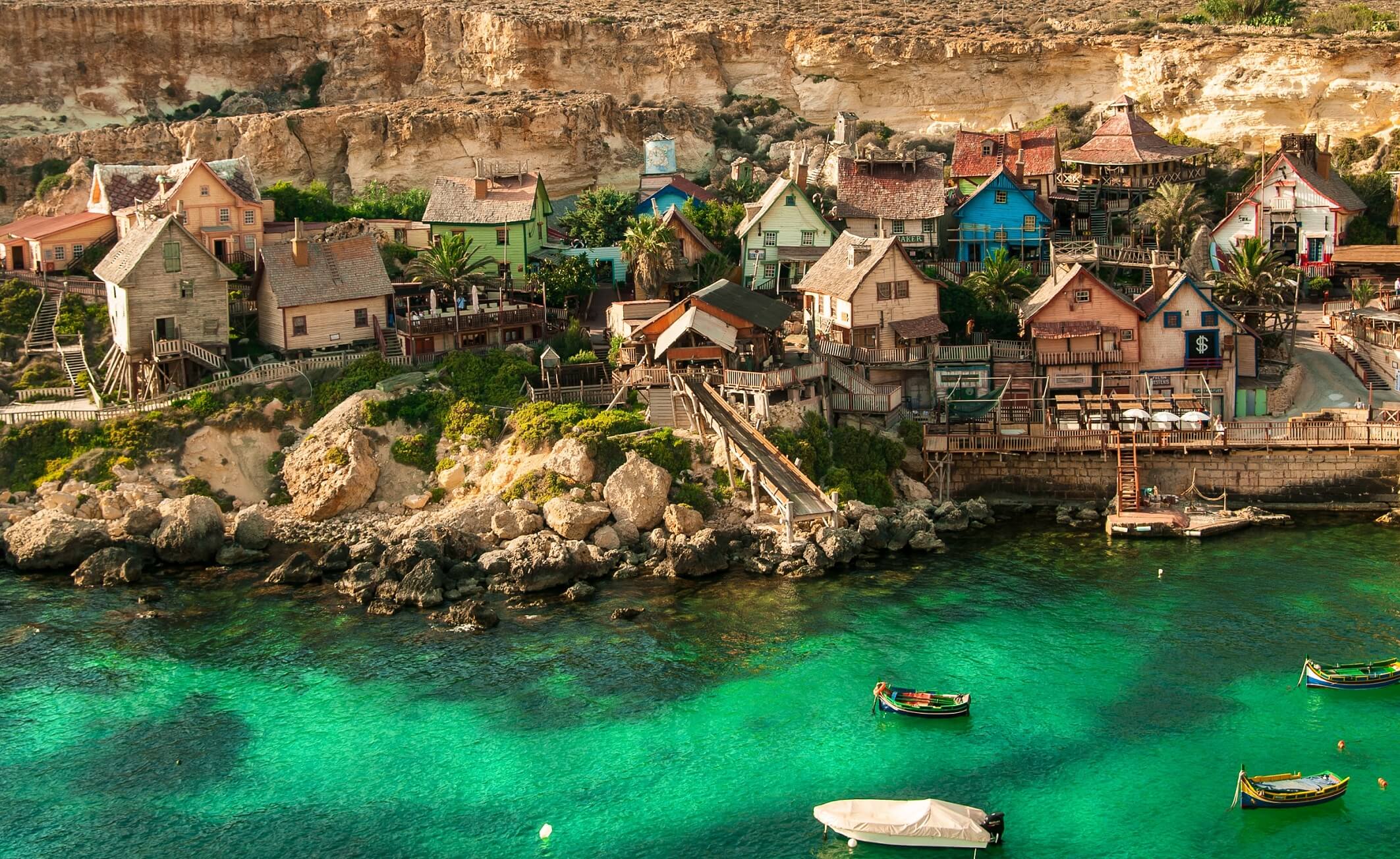 Are you a photographer or a photo enthusiast visiting Malta? 
Make sure your camera batteries are charged and your memory cards are empty – you're in for a treat!
With its diverse landscape, rich cultural heritage and sites, and vibrant tapestry of history, Malta is a treasure trove for photographers. 
Malta offers a picturesque landscape with stunning cliffs, crystal-clear waters, ancient temples, and charming villages, making it a photographer's paradise. 
We compiled this photographer's guide to Malta to help you make the most of your experience and capture incredible photos on the island.
Malta's Diverse Landscape 
Malta offers diverse landscapes that entice photographers. 
Its rugged coastlines with limestone cliffs and secluded beaches are perfect for capturing nature's raw beauty. 
Similarly, you'll find serene rural scenes, including rolling hills, terraced fields, and charming farmhouses. 
Looking for city exploration? Then the lively capital, Valletta, with its impressive architecture and charming streets, won't disappoint. 
Not to mention Malta's quaint and historic villages providing captivating subjects, while adding to the island's rich tapestry of photography opportunities.
In short, Malta presents an enchanting and diverse canvas for photographers to capture its rich natural beauty. 
The Rich Cultural Tapestry of Malta
Photography in Malta isn't just about the landscapes and picturesque scenes.
Malta's history is a tapestry woven with the threads of diverse cultures and historical influences. 
With several fantastic photo opportunities, you can capture the beauty of this unique island, with its rich past serving as an inspiration. 
Ideal Photography Locations
So, where are the best places to take photos in Malta?
While it's hard to pick just a few, the following is a curated list of the prime photography locations in Malta. 
Whether you're a beginner or a professional photographer, you'll find various locations to enhance your portfolio while capturing your vacation memories in Malta. 
Valletta
Valletta is at the top of Malta's most photogenic sites. 
The capital city of Malta and a UNESCO World Heritage Site is a haven for photographers.
The city is adorned with Baroque architecture, creating a unique blend of old-world charm and urban vibrancy. 
Its buildings, with their grand facades and the intricately designed churches and historical palaces, provide excellent subjects and majestic backgrounds, too. 
Don't miss: 
St. John's Co-Cathedral

The Siege Bell War Memorial

Auberge de Castille

Upper Barrakka Gardens

The Valletta City Gate and Opera House

Merchant Street

Valletta Waterfront
Mdina
Mdina, the mediaeval walled city, transports you back in time with its ancient streets and timeless architecture. 
Its narrow, winding streets and historical buildings create an enchanting atmosphere, perfect for capturing the charm of a bygone era. 
Our top tip would be to visit during sunset. The golden hour brings the mesmerising canvas to the next level, enhancing the magical ambience of Mdina.
Three Cities
The Three Cities (Vittoriosa, Senglea, and Cospicua) are rich in history and architectural beauty. 
Not only do its narrow alleys and historic buildings provide excellent opportunities to capture the essence of the Maltese culture, history, and Mediterranean charm. 
Its waterfront views, facing Valletta, provide excellent vantage points for capturing scenic photographs of the capital.
Marsaxlokk
Famous for its colourful traditional fishing boats (called Luzzu) and its bustling market, Marsaxlokk offers a lively scene for photographers—whether you're seeking scenic views or to capture the daily life of the locals in this charming village. 
Blue Grotto
Natural wonders like caves and crystal-clear waters make for the ideal setting for photography. This makes the Blue Grotto a must-visit for photography lovers. 
The unique lights, shades and hues inside caves set the scene for the perfect picture — capturing the natural beauty of this location. 
Popeye Village
Popeye Village is a one-of-a-kind attraction featuring colourful wooden structures overlooking the Mediterranean Sea. 
The film set village offers a playful and vibrant backdrop for creative and whimsical photography — while the stunning views of the sparkling Mediterranean Sea add an extra layer of magic to your photos.
Ancient Temples: A Journey Back in Time
Ancient temples depicting Neolithic architecture, like Ħaġar Qim, Mnajdra, and Tarxien offer an interesting subject for archaeological photography enthusiasts. 
Dwejra Bay
Although the Azure Window has collapsed, Dwejra Bay still offers picturesque views of the rugged coastline, Fungus Rock, and the nearby Inland Sea, making it a perfect spot for photography enthusiasts.
Save Dwejra Bay for sunset. You won't regret it! 
Base your Malta travels at ST Hotels 
After a long day of adventure, a comfortable hotel room is essential.
ST Hotels are conveniently situated in the Sliema and Gzira area, surrounded by some of the island's best bars, restaurants, and amenities, making it easy to access the top sites and more.
Secure your room today, or reach out to us for further details.